Vietnam may grant one-year visa for tourists (Visa For Vietnam™)
Industry: Travel
Vietnam is working to grant a one-year visa to U.S. citizens on their travels or conference trips to the Southeast Asian country, an immigration official said.......
New York (PRUnderground) December 22nd, 2015
Getting a Vietnam Visa On Arrival.
Fees for Tourist  Visa to Vietnam ( Business Visa Or Working Visa to Vietnam. Please contact via email).
Getting approval letter for picking up Vietnam visa on arrival at International airports of Vietnam (for international flights only).
Last update on 11/11/2013
Do you need to visit Vietnam but the processing time for a normal visa is not enough for you to get on your plane in time? Are you afraid of the so-called complicated paperwork? Are you tired of standing in a long line waiting for your turn to submit the visa application form? We believe that there will be a great number of "yes" for the answer of all above questions.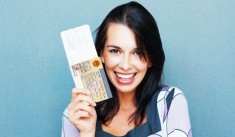 Visa online service, in other words, visa on arrival service is not a strange term to air travellers. You might already know that what you need to obtain from an online travel agency is a visa pre-approved letter and as soon as you arrive in a Vietnam airport, you have to present this letter to be granted a Vietnam visa at the visa office.
The whole process for getting the pre-approved letter can be carried out in three simple steps which takes you no more than 1 hour.
At the first step, you are just required to fill out the basic information in the application form at the chosen website providing visa on arrival service. You may download the form at the website or sending your information to their email. Normally, basic details for a Vietnam visa application form are: Full name, birthdate, gender, passport number, entry date, exit date and visa type.
The second step is payment for service of arranging your approval letter. Basic rule for processing time is that your approval letter will be started to arrange as soon as your payment is successful. As the service fee for a non-rush visa is just a small amount, you can be assured of receving the pre-approved letter without being cheated.
The third step involves printing the pre-approved letter to show for boarding and to present as a dispensable document for your Vietnam visa at your designated Vietnam airport. Without this letter in hand also means that you are required to comeback home because the Immigration officer will refuse to grant you any Vietnam visa on arrival. Please be noted that along with the letter, you must also prepare other documents such as: a passport (6 months of validity at least), 2 passport photos, stamping fee which is varied for each type of visa.
As visa on arrival is issued to you at a Vietnam airport, you must be an air-traveller to apply for it. There are two main kinds of visa for you to choose: single and multiple entry visa. For a single one, you can only enter and exit Vietnam One time during your entire visa validity. For a multiple one, no limit about your times of enterning is set. Within your multiple visa validity, you can enter and exit Vietnam as many times as you want.
What are you waiting for? Your Vietnam visa on arrival is ready for you now at our website www.visaforvietnam.vn
SUPPORT : 
Including Saturday-Sunday-Public holiday
Vietnam Visa call center: +84 933 466 328
Visit our homepage www.visaforvietnam.vn and reading more about our services
SAVE PAPER – THINK BEFORE YOU PRINT.
Our knowledgeable and helpful staff would love to help answer any questions about your future visas Vietnam needs.
About Visaforvietnam.vn
Are you planning a trip to Vietnam but Visa issue is impress your decision? Have you ever thought that you can get Vietnam by simply sitting at home?
Now this will come true with \"Visa on arrival Vietnam\" service and www.VisaforVietnam.vn. Just typing "Visa on arrival Vietnam" or accessing www.VisaforVietnam.vn, you can get Vietnam Visa in unbelievably easiest, cheapest and fastest way without any trouble.