Urgent Care Medical Clinic to Open in Downtown Danbury CT
Industry: Medical
Doctors Express urgent care medical facility in Danbury, Connecticut will be opening on Main Street March 2013
Danbury, CT (PRUnderground) March 5th, 2013
The first Doctors Express urgent care medical facility in Connecticut has broken ground at 2 Main Street in Danbury.  Doors to the urgent care walk in clinic will open to patients in late March with a staff of board certified physicians, x-ray technicians, and medical assistants, ready and available to treat everything from broken and fractured bones, lacerations, sore throats and flu.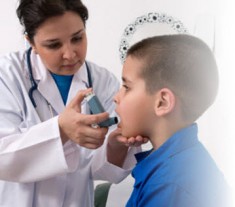 "We looked at communities throughout the state and decided to open Connecticut's first Doctors Express here because we saw a need in the community," said Tom Kelly, managing partner. "Not only will Doctors Express help reduce the burden of overworked emergency rooms, but cut down the wait time for patients with non-life threatening emergencies. Our objective is to offer, fast, efficient and affordable care and to have patients treated and out the door in as little as 30 – 45 minutes."
Kelly stressed that, "The intent of the facility is not to compete with area hospitals or primary care physicians, but to complement their services and make convenient care easily accessible to the town of Danbury and the surrounding communities."
The state of the art facility will have its own on-site laboratory, pharmacy and digital x-ray equipment enabling doctors to diagnose and treat illnesses, dispense medication and set broken bones, all under one roof.  Additional services includes all typical urgent care services: pre-employment exams, drug testing, breath alcohol tests, sports and school physicals, DOT physicals, pre-surgical physicals and vaccinations, including travel vaccinations. Urgent Care Danbury, CT will accept most insurance's including Medicaid and Medicare, as well as cash and credit cards for self pay patients.
"We're excited to have them on Main Street, enthused about the facility offering cost-efficient health care and optimistic about the new jobs created in the city," commented Danbury Mayor Mark Boughton. He added that he is optimistic that the urgent care center will attract patients from other communities to the city's center during a crucial revitalization effort.
Added Kelly, "We wanted to make a contribution to the economic viability of the community so we are using only local resources including Claris Construction, Leigh Overland Architects, as well as a Danbury based signage company Sign A Rama, marketing firm Penn Gardner Inc. and Suzen Pettit from Omaginarium, heading up our online marketing and growth. The urgent care center will also employ between 15-20 full and part-time employees.
Tom Devine, chairman of City Center Danbury said, "We are happy to see this exciting business anchor the south end of Main Street."
About Doctors Express of Danbury
Founded by an emergency room physician seeking a more efficient, affordable and personable system for urgent care patients, AFC/ Doctors Express walk-in medical centers are sweeping the country as the nation's largest urgent care franchise. AFC/Doctors Express provides state-of-the-art treatment for acute illness, trauma (including minor surgical procedures) and has on-site laboratory and digital x-ray service as well as medication dispensing. Pre-employment physicals, drug screening and treatment of work related injuries are also available to local employers. In 2013, American Family Care acquired Doctors Express, further expanding its reach and available services. By the end of 2013, AFC/DRX will operate more than 140 facilities in 26 states, providing care to more than a million patients. For more information visithttp://www.doctorsexpress.com