Two Automotive and Technology Veterans Join Digital Air Strike's Award-Winning Management Team
Industry: Automotive
Digital Air Strike, the automotive social media and digital engagement company, expands leadership team & continues to deliver exceptional ROI to clients and partners.
Scottsdale, Arizona (PRUnderground) August 27th, 2015
Digital Air Strike, the automotive social media and digital engagement company, is pleased to announce two experts in the fields of automotive, technology and customer satisfaction have joined the company. Susan Burke joins Digital Air Strike as VP of OEM Partnerships where she will manage and drive the company's partner development and account management as well as execution of our automotive manufacturer programs and initiatives.  Beth Kelly joins Digital Air Strike as VP of Client Results and will manage and direct the efforts of the company's Delivery and Client Success teams. Both will report to COO, Thom Brodeur.
"We are excited that Susan and Beth have joined the Digital Air Strike team," said Thom Brodeur, COO of Digital Air Strike. "Their extensive experience and track records of innovation and service excellence will help us continue to deliver exceptional ROI to our clients and partners."
Beth and Susan join Digital Air Strike's dynamic team of leaders that recently won a Gold American Business "Stevie" Award, the highest honor, for Management Team of the Year – Business Services Industry.  Co-founder/CEO, Alexi Venneri; COO, Thom Brodeur; SVP, Technology, Henry Svendblad; SVP, Products/Strategy, Erica Sietsma, and CRO, Dave Venneri were recognized for their work in building Digital Air Strike into the largest provider of social media and digital engagement for the automotive industry.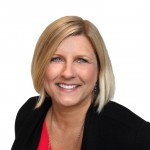 Susan Burke, Vice President, OEM Partnerships
Susan Burke is an entrepreneur with more than 30 years' experience in product marketing, product inception & strategy, software development and strategic account development. Her expertise includes digital, social and mobile platforms. Prior to joining Digital Air Strike, Susan was a Strategic Account Executive for Equifax's automotive division. Susan also worked at ADP/CDK Global, where she helped launch the AutoTrader.com platform. When the platform sold to Cox Communications, Susan went on to build a digital marketing suite. Susan also served as VP of Product while at HomeNet Automotive.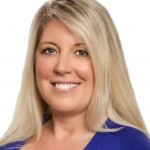 Beth Kelly, Vice President, Client Results
Beth Kelly has more than 20 years of experience managing and creating industry leading teams with an emphasis on customer satisfaction. She has been in the automotive industry for more than 15 years. Prior to joining Digital Air Strike, Beth was with Autobase and Dominion where she held various positions including Training Manager, BMW National Accounts Manager, Regional Sales Representative and Director of Marketing Services.
# # #
About Digital Air Strike
Digital Air Strike is the automotive social media and digital engagement company. We help our clients solve the problem of consumer engagement in digital and social environments, and help them realize measurable ROI on their digital and social marketing investments.
A pioneer in digital response, social marketing and online reputation management for auto dealers, Digital Air Strike has deployed its industry-specific mobile apps, software and managed service platform to monitor, improve and manage consumer engagement for six of the largest auto OEMs, dozens of the top dealer groups, and thousands of retail dealerships across the United States and Canada.
Digital Air Strike is ranked in the top third of all Inc. Fastest-Growing Private Companies in the country; won the 2015 Red Herring North America Top 100 and the 2015 Red Herring Global Top 100 awards, is one of the Top 10 Most Interesting and Innovative Automotive Companies, and was awarded the #1 Dealers' Choice Award for Reputation Management. More information is available at www.digitalairstrike.com and www.facebook.com/digitalairstrike.