Top Technology Leaders To Present At CODESHOW SE 2015
Industry: Technology
Hosted by the Digital Corridor Foundation, the May 21st conference is becoming one of the year's hottest "must attend" technology events for software professionals.
CHARLESTON, SC (PRUnderground) March 9th, 2015
The Charleston Digital Corridor Foundation announced today its prestigious speaker lineup for CODESHOW SE 2015, the Southeast's premier software development conference for technology professionals on May 21, 2015.
This year's CODESHOW SE theme, "Evolving the Cloud," showcases the knowledge of world-renowned technology experts, highlighted by keynote presenter Jeff Hammerbacher, founder and chief scientist of Cloudera.
Hammerbacher, who built the first data team at Facebook, is universally recognized as one of the world's most powerful data scientists. His work in exploring genetic and medical data will be the focus of his keynote presentation, "Open Source Cancer Genomics."
"The functionality of the cloud goes beyond data mining, marketing and click-through rates," Hammerbacher said. "Harnessing that architecture to centralize vast amounts of data will enable powerful modeling tools to help understand, and perhaps remedy, some of society's most vexing societal, health and economic issues."
Other tech heavyweights speaking at the event include: Brendan Burns from Google, David Johnson with Apigee, Kelsey Hightower of CoreOS, Don Taylor of Benefitfocus, Grant Shipley from Red Hat and Seth Vargo of HashiCorp.
"Each of these gentlemen on their own could keynote any technology conference in the country," said Ernest Andrade, director of the Charleston Digital Corridor Foundation. "We're delighted to bring this team of elite industry thought leaders to Charleston to provide top-notch expertise for our audience. Being able to tap into their collective knowledge will be a staggering experience for the conference attendees."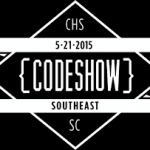 Designed for software professionals across the Southeast looking to expand their vision, make connections and collaborate on ideas, CODESHOW SE has quickly become one of the year's hottest "must attend" technology events.
The one-day conference, hosted by the Charleston Digital Corridor Foundation and sponsored by Benefitfocus, takes place May 21, 2015 at the historic Charleston Museum.
Tickets for CODESHOW SE are extremely limited. Early registration is highly encouraged.
For information on tickets and inquire about local accommodations, please visit: https://www.codeshowse.com/, email info@codeshowse.com, or call (843) 724-3773.
About Charleston Digital Corridor Foundation
The Digital Corridor Foundation, an independent 501(c) 6 non-profit corporation focused on diversifying Charleston's economy by pursuing an array of innovative products, events and services focused exclusively on the technology industry.