Tinderbox Marketing Launches Wishes In The Well
Industry: Marketing
Inspirational initiative delivers calming environment and powerful messages, as well as exclusive fundraising opportunity.
Chicago, Illinois (PRUnderground) March 24th, 2015
Tinderbox Marketing has launched a new initiative called Wishes In The Well. The new project aims to offer busy professionals and entrepreneurs a place to relax and find inspiration.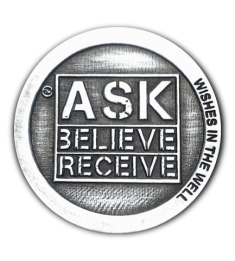 Wishes In The Well brings the Law of Attraction into perspective to help people focus their energy on gratitude and positive intention. According to the Wishes In The Well website, "Wishes In The Well aspires to provide a warm place to pause, be filled with gratitude, and share in an easy expression of good intention and positive energy. We warmly welcome all who stop by to share in our words and indulge in our experience."
The new website also features a daily reflection, and a virtual wishing well, an online feature that allows people to anonymously submit their wishes. Wishes In The Well also offers a Gratitude Coin, a silver dollar-sized coin that serves as a keepsake, memento, or gift. Inscribed with the soon-to-be-trademarked phrase "Ask Believe Receive", the back side of the coin features a Tree Of Wishes. Offering an inspirational message, Wishes In The Well ties everything together with a simple poem: "Like a seed, a wish will grow. Starting small, then movement flows. Gratitude and good intent, like warm sunlight and nutrients. Give it time, and true belief, you'll manifest a wishing tree!"
The Gratitude Coin can also be used as a fundraising opportunity, providing up to a 50% profit margin for the selling team, church, or organization. Bulk pricing is available for quantities of 100+. More information about the new project or the Gratitude Coin can be found at www.wishesinthewell.com.
About Wishes In The Well
Wishes In The Well has been launched by Tinderbox Marketing, a premier choice for businesses achieving dynamic marketing strategies.Tinderbox Marketing ignites innovation to deliver an infusion of creativity and marketing that delivers cost-effective branding and solid results. More information is available at www.tinderboxchicago.com.