The Private Op web serial makes comic book debut at New York Comic Con!
Industry: Entertainment
Ashiel Hammond is a hard boiled secret agent for-hire but his latest adventure, Bloody Hell, is like nothing he has experienced before. You've got to see to believe!
New York (PRUnderground) October 6th, 2015
The popular web serial, The Private Op, follows the adventures of Ashiel Hammond as he travels the globe righting wrongs – for a price.  Ashiel is the private op, field agent for Archangel Security Consultants, a secret agency founded by retired CIA spymaster, Gabriel Sexton.  Together with the support of agents Street & Smith, Archangel SC is the go-to name for anyone in the world seeking justice and not finding it through their local authorities.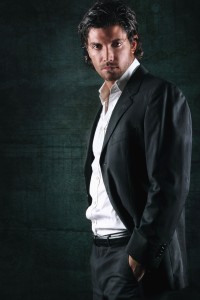 The latest installment in the series, Bloody Hell, is not the short story format you're used to, but a comic book that will be available at New York Comic Con 2015.  Taking a page out of Frank Miller's playbook, series creator, Derek Hall, decided to not only make a comic book, but do something out of the ordinary that still reflected the style of the web serial.  In this story, Ashiel is up against a powerful enemy and is in no way prepared to deal with it.  While readers are used to seeing Hammond in over his head, some new wrinkles have been added to make the format transition feel more special.  "We're really taking advantage of the medium with this story so expect some unexpected twists and turns this time out," said Mr. Hall.
"I am a huge fan of the Sin City: Silent Night comic because it was an approach to visual story telling I'd never seen before.  That book is a series of small beats that lead up to a big moment, told through one-panel pages with no dialogue," said Hall on the genesis of the project.  "I wanted to do something like that, but on a larger scale, while maintaining the bare-knuckle international intrigue that people have come to associate with the stories.  Plus, I needed dialogue (I mean, Frank Miller is Frank Miller for a reason, right?)  And after seeing the Biting Elbows video for Bad Motherf*cker, I knew exactly how to translate that first-person narrative visually.  I'm really excited about how it all came together."
The comic will be free to read at ThePrivateOp.com and physical copies can be purchased for $2 but free copies of the book will be available at this year's New York Comic Con.
About The Private Op
Ashiel Hammond is a hard boiled secret agent for-hire with Archangel Security Consultants. Once a Marine Corps sniper, now an international photojournalist, Ashiel has the skills (and the press credentials) to travel the world righting wrongs – for a price, of course. For free bi-monthly short stories following the adventures of the intrepid man of mystery known as the private op, go to www.ThePrivateOp.com