THE FREE MARKET EXISTENTIALIST: Capitalism Without Consumerism
Industry: Book Promotion
THE FREE MARKET EXISTENTIALIST argues that capitalism and existentialism are compatible and together offer a new philosophy of self-reliance and optimistic toughness.
USA, Canada (PRUnderground) September 29th, 2015
"Irwin offers a defense of free market existentialism that is very readable and refreshingly humble."—Joel Marks, Professor Emerius of Philosophy, University of New Haven, author of Ethics without Morals: In Defence of Amorality
"This is a first-rate book; gutsy and charmingly written, with a genuinely exciting central argument. Amoral-atheist-existentialist-capitalism is compelling and ahead of its time. Irwin has crystallized our forbidden thoughts, articulating them in an accessible way, showing why we should no longer keep quiet about them." —Sharon M. Kaye, John Carroll University, author of Philosophy: A Complete Introduction
Professor William Irwin's THE FREE MARKET EXISTENTIALIST (Wiley, October 26th, 2015, Price: $21.95, paperback; $24.95, Kindle) incisively and engagingly argues that capitalism and existentialism are not only compatible but also that the synthesis of the two can offer a workable vision of a truly free-market minimal state funded by an equal tax policy. The result? Free market existentialism, a new philosophy of self-reliance and optimistic toughness.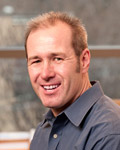 THE FREE MARKET EXISTENTIALIST is unique because it is the first existentialist defense of libertarianism, bringing together two approaches that traditionally have been viewed as incompatible. Existentialists emphasize the importance of subjectively choosing one's values and determining the meaning of one's life. Libertarians champion strong property rights and the individual's prerogative to live in any way that does not cause harm to others. Ultimately, individualism is the link between existentialism and libertarianism, producing a philosophy that values freedom and a corresponding responsibility.
THE FREE MARKET EXISTENTIALIST reveals:
Why existentialism is the ideal balancing agent, the perfect partner for capitalism, allowing us to reap the benefits of a free market while encouraging us to resist crass consumerism.
Why a free market existentialist must take the responsibility to choose work that he or she finds meaningful rather than aimlessly drifting into work that is alienating.
Why the income tax is tantamount to theft and should be repealed. Instead, an "equal tax" policy is a better alternative, wherein the state is conceived as a club in which members pay equal dues for equal benefits.
How evolutionary theory fits with existentialism to help us confront the "final delusion" of objective values.
How love and law can largely replace the motivating role of conventional morality.
Not ending a debate but aiming to start one, Irwin proposes free market existentialism as a new competitor in the marketplace of ideas. In clear and accessible prose, The Free Market Existentialist begins an important conversation for the 21st century that will be of interest to scholars, students, and the general public alike.
"In The Free Market Existentialist, William Irwin skillfully rescues existentialism from the specter of collectivism, with which it never sat easily."—Mark D. White, chair of the Department of Philosophy, College of Staten Island/CUNY, and author of Kantian Ethics and Economics: Autonomy, Dignity, and Character
The Free Market Existentialist
Publishes 26th October 2015
Paperback: $21.95
ISBN: 978-1-119-12128-2
www.wiley.com
About William Irwin
William Irwin is Herve A. LeBlanc Distinguished Service Professor and Chair of Philosophy at King's College in Pennsylvania. He is the author of Intentionalist Interpretation and scholarly articles on Sartre, Nietzsche, and Heidegger. Irwin originated the philosophy and popular culture genre of books with Seinfeld and Philosophy in 1999 and is currently the General Editor of The Blackwell Philosophy and Pop Culture series.