Stephen Geller's Debut Novel Explores How the Power of Music Can Heal Our Lives
Industry: Book Promotion
Debut novelist Stephen A. Geller will appear at The Los Angeles Times Festival of Books, April 18 & 19. Visit him at booth #953.
United States (PRUnderground) April 17th, 2015
A LITTLE PIECE OF ME, by Stephen A. Geller, M.D.
"There aren't many works of fiction that focus so completely–and so devastatingly–on the process of illness: the meetings, the waiting, the diagnoses, etc. All of this is communicated with the cool tone of a great doctor giving a patient the bad news while looking her in the eye." —Kirkus Reviews
"…simply written, carefully edited, with not a word or phrase out of place, a resonant recording of misunderstands, discarded promises and unfulfilled hopes, and broken hearts…BookReview.com considers "A Little Piece of Me" one of the finest books we have read in a long time. —M.K. Turner, BookReview.com
"Geller's gift for sensory detail and descriptive ability bring the story to life with painful force…a book to read with multiple handkerchiefs within easy reach, a tenderly passionate heartache in novel form." —Catheine Langrehr, Indie Reader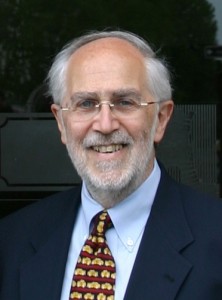 In Stephen A. Geller's debut novel, A Little Piece of Me, Marcia Kleinman, an accomplished pianist at the prime of her life, is forced to make some heart-wrenching decisions. She has a difficult husband, a difficult mother and her little boy, Max, has been diagnosed with a rare liver disease that will likely require a liver transplant.
As Max's health declines, Marcia is faced with challenges testing her spirit, her resolve, and her sense of self. Will she donate a portion of here own liver to Max? Will her husband, Michael, supper her efforts to save their so's life or will his controlling instincts and fears get in the way? Will Barbara, her mother, be sympathetic and supportive or, as usual, critical?
Marica increasingly finds solace at her piano, searching for the ever-elusive heart of Beethoven's Appassionata sonata. Her music is her salvation as she rediscovers her strength and passion dealing with life-changing and life-saving, decisions while her marriage crumbles and her son gets sicker and sicker.
About Stephen A. Geller
Dr. Stephen A. Geller is a nationally and internationally known pathologist with special interes in liver diseases, the autopsy and medical history. He is chairman emeritus of the Department of Pathology and Laboratory Medicine at Cedars-Sinai Medical Center in Los Angeles and has taught pathology at the Mount Sinai Medical Center, New York. He is currently a faculty member at UCLA and at Weill Cornell Medical College. Born in Brooklyn, New York, he now lives in Manhattan and Los Angeles. A Little Piece of Me is his first novel.