Souletics Resource Center Lists 40 Tips and Best Practices to Create a Healthy Lifestyle!
Industry: Health & Fitness
The good life is a healthy life. These best practices and habits help anyone ditch the idea of "diet" and embrace healthy living, whole foods, exercise and proper sleep.
Northern California (PRUnderground) January 29th, 2016
We all want the good life.  Some might ask the question, what is the good life? I consider the good life to be one of balance.  A life not void of tough times, but one with enough good times, laughter and joy to overrule the hard times we experience. A life with enough obstacles and circumstances to build character without make us weary. A life that requires hard work and discipline just long enough to see what it's like to stand on the mountain top. A life that is not without sadness, but one that truly allows us to appreciate love. A life that shows us unfairness so we can stand on the side of the oppressed.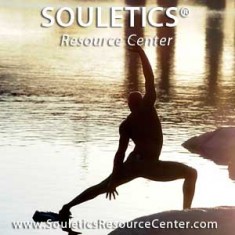 The good life is just enough of everything so that we can experience life in fullness. The good life, I think, includes it all – lack, sadness, love, beauty, activism, prosperity, joy and vigorous health. The most important component that allows us to experience life to its fullest is health in all areas – a healthy mind, body and soul.
Sometimes we get so caught up in the minutia of what we want – whether it's a slimmer physique, fatter bank account, or more fulfilling job – that we forget to see the big picture.  Fad diets can be stressful on both the body and the mind.  Lifestyle changes, however, can bring such major improvements that you'll find yourself energized by the results!  If we can shift our focus to living a healthy life, rather than "losing 20 pounds," we're bound to find more rewards along the way.
We've developed a list of 40 best practices and habits that can help you ditch the notion of a "diet" and embrace a lifestyle change that centers on healthy choices, whole foods, regular exercise and adequate sleep. Click here to read it!
About Souletics Resource Center