Top Social Media Plugin Helps WordPress Bloggers Improve Search Engine Rankings
WordPress Plugin helps make blogging for SEO much easier. WordPress Bloggers can now submit to over 45 social media websites with the touch of a button.
New York, NY (PRUnderground) June 7th, 2012
I have been asked many times, "How can I improve my search engine rankings? How can I get more people to read my blog post? How do I get more traffic directly to my blog post? The answer is simple. It's called Onlywire. I use it for everything I publish on the web. The Onlywire plugin integrates flawlessly with WordPress. All you have to do is sign up at www.onlywire.com, download the WordPress plugin, add your social networks and bookmarking services and publish a blog post. Yes it's that easy!!
Lets take a look at Onlywire: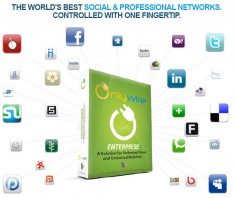 Onlywire is a content automation submission tool that allows individuals and business owners to submit large volumes of content to over 45+ social media websites in a blink of an eye. Without Onlywire, individuals and businesses are forced to manually submit content. Now, with a touch of a button using 1 of 7 submission tools, individuals and businesses using Onlywire can submit large amounts of content and ultimately improve search engine ranking quickly and efficiently.
The tool will also:
Manage your social & professional networks
Automatically adds tags from your post
Instantly fills out captcha for you
Submitting you blog post via Onlywire helps you increase the number of backlinks. Onlywire helps individuals and businesses achieve results quickly. With a push of a button, marketing professionals and bloggers that use this leading content automation submission tool can increase the popularity of websites and blogs quickly and efficiently.
Sign up today and let them know Alex from PR Underground sent you..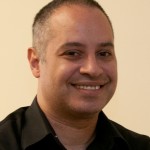 About Alex Miranda:
Alex Miranda has been doing SEO since 1998. He is the Editor-in-Chief of the social media press release distribution company PR Underground. PR Underground has been in the forefront of social media press releases since 2007. Alex in known for his $20, 5 minutes on top of Google strategy.
You can follow him at Google+ or Twitter
About