Six Foods That Knock Out Seasonal Allergies
Industry: Health and Nutrition
Spring Time means allergies. Here is a list of foods that help knock out seasonal allergies
Mahopac, NY (PRUnderground) April 11th, 2012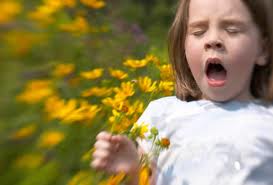 Spring is traditionally the main season when allergies blossom because of new growth on trees and weeds. Fall, which ushers in a whole different set of blooming plants, as well as leaf mold, is a close second. Airborne mold spores can be found almost year round, along with other common allergens such as dust, dust mites, and animal dander.
Below are six foods that knock out seasonal allergies:
Ginger: Ginger is a natural antihistamine and decongestant. It may provide some relief from allergy symptoms by dilating constricted bronchial tubes.
Apples: Some foods contain the flavonoid quercetin that can cross-react with tree pollen. Quercetin can reduce allergic reactions by having an antihistamine effect. It also decreases inflammation. Quercetin occurs naturally in certain foods, such as apples (with the skin on), berries, red grapes, red onions, capers, and black tea.
Carrots: Carotenoids are a family of plant pigments that include beta-carotene. A lack of carotenoids in the diet is thought to promote inflammation in your airways. Good sources of carotenoids include apricots, carrots, pumpkin, sweet potato, spinach, kale, butternut squash, and collard greens.
Omega-3: Omega-3 essential fatty acids can counter the formation of chemicals that cause inflammation of the air passages. Good natural sources include flaxseed oil and salmon.
Yogurt: Food sensitivities seem to be connected with seasonal allergies. In a study conducted at the University of California, San Diego School of Medicine, patients who were fed 18 to 24 ounces of yogurt a day experienced a decline in their environmental allergic symptoms by 90 percent.
Fiber: A healthy and active colon can decrease food sensitivity, which, in turn, can lighten the burden on your immune system and may reduce the impact of seasonal allergies. For maximum colon health, increase the fiber in your diet.
Feel free to comment and list any foods that have helped you knock out your seasonal allergies!!
About Eudoxie Acupuncture:
Discover the healing power of Holistic Medicine. A gentle personalized care by Eudoxie Davies, M.S., R.N., L.Ac.
Specialties: Pain relief, Chronic illness management, Female Wellness, Fertility and MeiZen Cosmetic Acupuncture.
About