Seattle Auto, Truck and Motorcycle Tuning Shop, Level1Tec, Provides City's Only Dyno Tuning
Industry: Automotive
Seattle auto tuning shop, Level1Tec, provides vehicle owners with the only tuning and dyno testing facility in the city.
Bremerton,WA (PRUnderground) February 17th, 2015
When it comes to car, truck and motorcycle dyno testing, there are not many Seattle based performance tuning shops that are able to offer this service – especially in the Seattle area. However, Level1Tec is one of the only locations in the greater Seattle area offering dyno testing and custom remapping tuning services.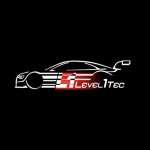 Level1Tec is no ordinary auto tuning shop in that it offers four different dyno testing and tuning options, including the road tune, basic custom tuning, advanced tuning and full custom tuning, which is ideal for owners of high performance vehicles.
Unlike many other tuning shops, Level1Tec not only offers support to the customers 24/7; the company is also willing to provide them with a lifetime warranty on work done, as well as updates to work that has been completed.
Level1Tec has many customers who are completely satisfied with its products and services, and reviews can be found on the company's website.
Vehicle and boat owners who would like to find out more about the products and services that this Seattle dyno testing center has to offer can do so here: http://level1tec.com
About Level 1 Tec
Level1tec.com in Seattle, WA offers custom engine tuning and performance software upgrades to cars, trucks, boats, motorcyles and ATV's. Call 360-525-3251 today.