SDI CYBER Team Presents Cyber Defense Across a Port IT Ecosystem at Port Security Conference
Industry: Technology
The SDI CYBER Team's ECOSYSTEM assessment comprehensively addresses both physical and logical assets deployed throughout an organization's IT environment.
Chicago (PRUnderground) November 11th, 2015
SDI (SDI Solutions LLC), the mission-critical IT systems integrator, will be presenting and exhibiting with its CYBER Team at the Port Security Operations Conference and Exposition on November 10-12 in Long Beach, CA.
The presentation, "Cyber Defense for Mission Critical Port Operations – Mitigating Cyber Risk Across Your Port IT Ecosystem" is scheduled for Wednesday, November 11th.
SDI's CYBER Team – consisting of SDI, SecureXperts and E.K. Associates – and strategic partner HauteSpot Networks, will explore new and emerging threats affecting the nation's sea ports that can adversely disrupt port operations and the stability of end user organizations. Topics discussed will include:
•      Cyber defense of the data ecosystem
•      Assessment and pitfalls of the unprotected network
•      What you don't know doesn't diminish the threat
•      Domain awareness, understanding the cyber vulnerabilities
•      How new technologies and communications affect the "Cyber Ecosystem"
•      The impact of the cloud on an organization's data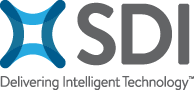 With over 25 years of collective experience in security-sensitive critical infrastructure (CI) environments, SDI's CYBER Team comprehensively addresses both physical and logical assets deployed throughout an organization's ecosystem. The Team's highly-credentialed security and IT professionals leverage an advanced, vendor-agnostic cyber toolset to address the specific requirements of our CI client base. SDI's initial evaluation of an organization's cyber risk posture assesses its current state, defines organizational security requirements and an optimal target state, and provides a plan for achieving target requirements and compliance with US Federal and Department of Defense audits.
About SDI
Mission-critical systems integrator SDI delivers intelligent technology solutions to ensure client safety, security and revenue generation. With a 25 year corporate resume, SDI addresses the higher IT demands of critical environments to deliver zero downtime, enhanced security and risk mitigation strategies. SDI's portfolio of clients includes some of the nation's largest airports, commercial real estate portfolios and national banks and financial services organizations. SDI delivers deep technical expertise and impeccable systems performance, with an agile delivery model focused on complete customer satisfaction. Visit us at http://www.sdisolutions.com and follow us on LinkedIn: SDI Solutions and Twitter: @SDISolutions.