Saudi Arabia and Turkish Ministry of Health, Deploy HyGreen Hand Wash Reminding System Nationally
Industry: Healthcare
These nationwide deployments, of an electronic hand hygiene monitoring system, are the only nationally adopted electronic hand hygiene system anywhere.
United States (PRUnderground) March 31st, 2015
HyGreen, Inc. completed a collaborative partnership with The Ministry of Health (MoH) of the Kingdom of Saudi Arabia in 2014. The HyGreen Hand Hygiene Reminding and Recording System has been deployed in 25 MoH hospitals supporting its goal of reducing hospital acquired infections through improved hand hygiene.
HyGreen has also been approved by the Turkish Ministry of Health (MOH) as the exclusive hand hygiene recording and reminding system option in Turkey. The Turkish MOH includes approximately 1,200 medical centers nationwide. Installations will begin in the 3rd or 4th quarter of 2015.
These nationwide deployments, of an electronic hand hygiene monitoring system, are the only nationally adopted electronic hand hygiene system in any market across the globe.
Every year, failure to wash hands causes hundreds of thousands of deaths worldwide as organisms are transmitted from patient to patient via the unwashed hands of healthcare workers. The implementation of HyGreen supports the MoH's commitment to patient safety by actively reminding healthcare workers if they forget to wash before patient contact and wirelessly recording hand hygiene compliance.
"Clinical Studies show that reminding healthcare workers to wash only when they forget and record all hand hygiene events results in the only proven mechanism to change hand hygiene behavior," says HyGreen President, Ron Youngblood.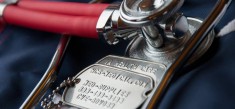 "HyGreen gives just in time coaching to healthcare workers when they forget to wash and reports the information in real-time. The importance of data on individual healthcare workers is essential, giving hospitals the opportunity to reward healthcare workers who are doing a great job and re-train healthcare workers who are not complying to hand hygiene protocols." says HCS-Medical President, Spencer A Hoyt
HyGreen was designed to follow the recommended hand hygiene guidelines from leading industry experts, including the Association for Professionals in Infection Control and Epidemiology (APIC), the Society for Healthcare Epidemiology of America (SHEA), the Centers for Disease Control and Prevention (CDC), the World Health Organization and the Joint Commission among others.
About HCS-Medical, A Tosa Trio LLC
HCS-Medical is a U.S. based Service Disabled Veteran Owned (SDVOSB) company  who supplies the federal health care markets with innovative and value-add technologies supporting healthcare development nationally.  For more information, please visit www.HCS-Medical.com
About HyGreen, Inc.
HyGreen, Inc. is an innovative technology company whose mission is to improve lives by safeguarding health through technology. Its HyGreen Hand Hygiene product provides hospitals, skilled nursing facilities, doctor's offices, restaurants and educational institutions with the tools to measure hand hygiene, improve hand hygiene behaviors, increase facility quality and decrease infection control costs. For more information, please visit www.hygreen.com.
For more information on HyGreen, contact HCS-Medical, HyGreen's distributor for the federal markets, at info@HCS-Medical.com or at 888-488-8483.
About HCS-Medical, A Tosa Trio LLC
HCS-Medical provides Medical, Dental, Surgical, Laboratory, Industrial and Specialty health care products to the VA, DOD, DOE, IHS, Federal Prisons and Public Health Systems nationally.
HCS-Medical reduces the expenses associated with processing Redistribution orders, by providing unified services and support throughout the supply chain from initial order through final delivery.
By developing a comprehensive group of services under one umbrella and including over 1.7 Million products, HCS-Medical offers customers more options for product selection, pricing and delivery without the need to work with different vendor organizations or multiple contacts. This greatly simplifies the process for customers and allows streamlining of processes for reduced shipping and warehousing costs.