Retargeting Expert "Chad Lieberman" Portable Gadget That Shoots You to Rooftops
Industry: Technology
Mr. Chad Ian Lieberman is confident that the mechanical device will revolutionize rescue operations and other mechanical applications.
Manhattan, New York (PRUnderground) October 22nd, 2015
"Do you remember watching Batman as he shot his rope up a building, ascending just in time for the bad guys coming in both directions to knock into each other?" Revolutionary tech lover and business mind Chad Lieberman spoke addressing a gathering of technology lovers at a recent seminar held in New York City.
"The Rope Ascender is certainly not the first in this line of technology, but it is the first portable and light one, without giving up any of the usability," he described this latest technology, stating that the gadget could hoist a fully-outfitted man as high as 500 feet on a one battery charge at a speed of 10 feet per second.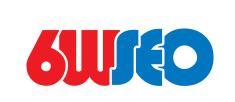 The technology however was only able to do seven seconds, yet remains to have huge mechanical potential, Mr. Lieberman thinks. Even if the device did not meet the guidelines stipulated by the competition, it represents a huge achievement in the world of mechanical engineering, with endless applications and possibilities.
"There's no limit to what having a device like this can do, especially once it has been fine-tuned and improved upon, given that it this is an initial prototype," he expounded his standpoint, " you can use it to scale tall buildings, get on top of steeply inclined cliffs, lift loads to elevated points and also during rescue operations."
In conclusion, Mr. Lieberman stated that having a device like this would be extremely useful for rescue organizations including firemen, the police, the Red Cross among others. "These teams are now testing the device to make it more applicable for their uses. However, we hope they won't get carried away and include capes in their ensembles while they use the device."
About "Chad Ian Lieberman New York" | 6W
Chad Ian Lieberman is one of the best Internet Marketers in the United States at 6W.  Presently, Chad Ian oversees all business development, project management and customer service, including running the day-to-day operations of 6W New York City.
Chad has been experimenting, researching and implementing digital marketing strategies since 1999.  He received his Bachelor's degree from The University of Arizona and immediately began his professional digital marketing career.
After successfully developing a strategy division with a startup hosting and graphic design company, "Chad Lieberman" began pursuing the concept for the 6W Firm.  His unique vision takes aspects of digital marketing, social, search and reputation, and integrates each equally into strategic monthly milestones.
Lieberman has a passion for teaching and presenting his expert knowledge of the digital marketing industry with other professionals and has presented for numerous corporate organizations, associations and workforces across United States of America.
Chad Ian Lieberman currently resides in New York City, and enjoys playing golf, chess, swimming, fishing, networking and reading. His passion for entrepreneurship has led to a number of promising side projects and partnerships. Learn more at http://www.6wim.com
About 6W IM LLC
Chad Ian Lieber is an International SEO Consultant in the trust sense of the word. Lieber has 11 years of experience carrying out SEO for American, European, and Latin-American companies. In addition to his consultant agency, he is a co-founder of VentureIM.