Rapaport Law Firm Announces Wage and Overtime Initiative for Home Care Workers in New York
Industry: Legal Services
In response to the appellate court's reinstatement of overtime and minimum wage protection for home care workers, lawyers at Rapaport are prepared to enforce the law.
New York, NY (PRUnderground) August 29th, 2015
The attorneys at Manhattan's Rapaport Law Firm have announced a new minimum wage and overtime initiative on behalf of home care workers in New York City in response to last week's appellate court ruling that reinstated minimum wage and overtime rights for home care workers.  Although the appellate court decision was issued only a week ago, Rapaport Law Firm attorneys Marc Rapaport and Christine Ortiz announced today that they are readying court filings on behalf of New York's home care workers.   According to the firm, on Friday afternoon, Rapaport and Ortiz laid down their gauntlet and sounded a proverbial battle cry by unfurling a banner from their lower Manhattan offices that bore the words, "THE WAGE CRUSADE HAS BEGUN".   According to Rapaport, pedestrians walking on lower Broadway's Canyon of Heroes appeared to glance upward toward the firm's offices.  Rapaport states that he and Ms. Ortiz have begun reaching out to immigrant communities in New York City to publicize the court's reinstatement of minimum wage and overtime for in-home workers.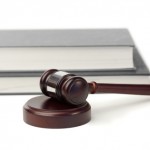 Home care workers provide care to elderly, ill, feeble or disabled people who need help for tasks like personal hygiene and toileting.   In the past, home care workers who were hired by agencies were considered exempt from wage rules that most Americans take for granted. However, last Friday, a federal appeals court reinstated wage protections that the Obama administration first enacted four years ago.    As a result, immigrant women who toil night and day for America's elderly can now legally demand a fair day's wage for a day of work.
Immigrant workers who toil in the home care industry hail from conflict-ridden and impoverished areas of the globe.  In a bitter twist of irony, as a result of the lack of overtime and minimum wage protections in the home care industry, these women arrived on our shores only to find that they were relegated to the status of impoverished bystanders surrounded by a sea of wealth.  Amid the affluence of New York City, they were deprived of basic necessities. According to Rapaport, he recalls many instances when wage clients turned to him for help because they were unable to afford clothing and food despite working 12-hour workdays.  According to Rapaport, this summer, one immigrant laborer turned to the firm for help, yet lacked the minimal funds required to take the subway to the courthouse for his wage hearing.
Under the rule change that was reinstated last Friday, home care workers are entitled under the federal Fair Labor Standards Act (FLSA) to minimum wage and overtime pay when they are employed by a third-party agency. This is a big change because these employees previously fell under the "general companionship" (also known as the "live-in domestic service" exemption), and thus were not entitled to minimum wage or overtime pay.  That exemption dated back to 1974, when the home care industry was much smaller.  As America's population of elderly grew, so too did the home care agencies, whose influence in Washington, D.C. helped them preserve the live-in domestic service exemption.
In its decision, the three judge appellate panel in Washington, D.C. held that the Department of Labor was within its regulatory authority in issuing a new interpretation of the FLSA, and that in the 4 decades that elapsed since the exemption was implemented, there was a "dramatic transformation" of the home care industry.   In sum, the court held that the regulatory changes were valid and justified.
The court's reinstatement of the Obama administration's regulations will affect approximately two million workers who will no longer be exempt.  According to Rapaport and DOL's estimates, American laborers will gain hundreds of millions of dollars that they were previously blocked from receiving due to an exemption that long ago ceased serving any legitimate purpose.
About Rapaport Law Firm, PLLC
Rapaport Law Firm is based in New York City and provides legal representation in employment, wage, matrimonial and commercial matters.