Ralli Solicitors LLP Manchester Announce Launch of their new Responsive Website
Industry: Attorneys
Ralli Solicitors LLP Manchester Announce Launch of their new Responsive Website
manchester, United Kingdom (PRUnderground) June 15th, 2015
In response to Googles new algorithm Ralli Solicitors LLP Manchester announce the launch of our newly optimised website www.ralli.co.uk. Based in Manchester and London, Ralli Solicitors LLP was founded in 1973 by Stephen Fox and Sam Betesh. In 1997 Betesh Fox rebranded to become Ralli, this coincided with a move into Manchester City Centre to accommodate our companies growing legal team.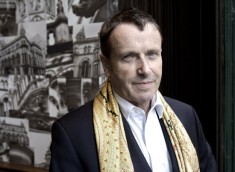 Ralli Solicitors LLP is a leading UK law firm which provides high quality legal advice tailored to both businesses and individuals. We address the specific objectives and concerns of each client through our flair and technical expertise.
Alongside our reputation for offering the best legal advice Ralli is committed to providing both excellence and expertise in all our practice areas.
We have taken into consideration the rapid growth of mobile and tablet use and the necessity for 24 hour availability. Our new site is fully optimised and provides our clients with the assurance that they can rely on us whatever their circumstances.
About Ralli Solicitors llp
Based in the Cities of Manchester and London. Rallis main areas of practice are crime, commercial dispute resolution, corporate and commercial, partnership law, employment, professional negligence, media and intellectual property.