Puro Sound Labs Introduces Studio Grade In-Ear Monitors with Dual Dynamic Drivers
Industry: Electronics
Puro Sound Labs today announced a new product, the IEM500 in-ear monitors with dual dynamic drivers and inline mic and remote.
La Jolla, CA (PRUnderground) May 22nd, 2015
Puro Sound Labs, a premier consumer electronics audio company, today announced a new product, the IEM500 in-ear monitors with dual dynamic drivers and inline mic and remote. The in-ear monitors use a patent pending phase optimized audio system to deliver studio-grade sound.
"When we first started talking about an in-ear monitor, even people within the company were skeptical," said Puro Sound Labs CTO Jason Wehner. "Because we're the 'healthy ears' company, and how do you make earphones healthy? When you insert a transducer into your ear, aren't you asking for hearing damage? The answer is no. Not with these in-ear monitors."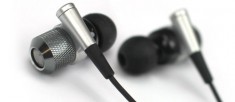 The IEM500 in-ear monitor utilizes patent-pending technology that eliminates the muddy bass inherent in in-ear monitors. It's that bass that overpowers vocal frequencies and forces the listener to compensate with excessive volume. Sound clarity coupled with excellent ambient noise attenuation allows the user to listen to music and phone conversations at safe volume levels.
The IEM500 in-ear monitors have two dynamic, custom drivers, an 8mm woofer and a 5.8mm Titanium tweeter, in each channel. The phase-optimized system is tuned to eliminate the increased mid-bass energy that is automatically generated in an in-ear monitor. Wehner said, "It's a patent-pending methodology that provides a very elegant solution to this problem at an affordable price."
The product follows the company's signature Puro Balanced Response curve, a frequency curve that produces crisp, clear vocals and full, rich bass. Noise attenuation is also a strong feature of the IEM500, offering 94% ambient noise rejection. The in-ear monitors come with five different silicone ear tips to provide the user with a custom fit. The combination of the correct size ear tip and the shape and materials of the chassis gives these in-ear monitors a glove-like fit that seals out background noise and further enhances sound quality.
The IEM500 includes a premium quality inline microphone and one-button multi-function remote. They are available now for $199 from the company's website and other online outlets.
"These are the most neutral sounding in-ear monitors on the market," concluded Wehner. "They sound like high quality loudspeakers in a tuned listening room."
IEM500 Features
Dual dynamic drivers with patent-pending phase optimization
Puro Balanced Response curve balancing bass, mids, and highs for impeccable sound reproduction
Dynamic range 20Hz – 19kHz with less than 1% total harmonic distortion
5 pairs of silicone ear tips for a comfortable custom fit and noise-blocking seal
Premium knurled aluminum chassis with a stylish look and functional design
High-quality inline microphone with one-button remote, Apple and Android compatible controls
One year warranty and satisfaction guarantee with 30 day money back guarantee.
PRESS CONTACT:
Sue Nail, Puro Sound Labs
Phone: 712-255-3333
suenail@purosound.com
About Puro Sound Labs
Established in 2014, Puro Sound Labs is a premiere consumer electronics audio company that designs innovative and audiophile-quality products at disruptive prices with an emphasis on hearing health. The company's first product, Healthy Ears® wireless headphones for kids, received outstanding reviews from audiophiles, audiologists and mommy bloggers. Puro Sound Labs has been able to replicate big room sound in headphones and in-ear monitors through the use of sophisticated audio engineering, creating products that not only sound good, but are good for listeners' hearing. For more information please visit PuroSound.com.