PUB HTML5 Review: Excellent Digital Publishing Platform to Meet Mobile Readers
Industry: Publishing
PUB HTML5 has been reviewed by publishers worldwide as the ideal and excellent digital publishing platform to meet mobile readers.
Hong Kong, China (PRUnderground) December 28th, 2015
In a world where technological development is advancing and new innovations are springing up daily, it is no longer news that most people now prefer to read on their mobile devices than on computers.  With PUB HTML5 – a leading provider of HTML5 digital publishing software solutions, users can efficiently relate with their mobile devices as they would effortlessly do when using their computers.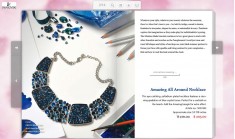 Just as mobile gadgets are now an important tool for students, researchers etc., with PUB HTML5, it has also evolved into a great business tool for publishers. Since its recent upgrade which took place last month, PUB HTML5 is now being regarded worldwide as the most excellent digital publishing platform for mobile readers.
Speaking about this new development, Jason Chan, the Chief Technology Officer (CTO) of PUB HTML5 commented thus; "As an organization, we are never static. We are always researching, working to add new features and functionalities to our products, and making sure our users are extremely pleased with our services – hence the recent upgrade of PUB HTML5. "
"We are pleased to announce that since its last upgrade, PUB HTML5 digital publishing platform is now able to offer nice reading experience on mobile devices" he added.
Being globally reviewed by publishers as the ideal and an excellent digital publishing platform to meet mobile readers, the reasons why PUB HTML5 is recommended thus is not farfetched.  It includes;
·         HTML5-based content is compatible with mobile devices perfectly.
·         Providing realistic experience like reading a real book. Mobile readers can flip the pages by tapping the screen slightly.
·         Allows for easy zoom in and out to see more details.
·         Allows easy storage and carry.
Renowned as a great tool for converting any printed material into an awesome online and offline digital publication, many great benefits abound with the use of PUB HTML5; they are simply waiting to be exploited by publishers and readers.
About PUB HTML5
PUB HTML5 is a free all-in-one digital publishing solution which helps all users and publishers create their own digital interactive magazines, both online and offline.
This amazing software has been reviewed and recommended by publishers worldwide as an excellent digital publishing platform to meet mobile readers.
To learn more about PUB HTML5, visit – http://pubhtml5.com/about-us.php
About PUB HTML5