Big announcement! As of Friday, May 15th, PRUnderground.com now syndicates all press releases to DigitalJournal.com. DigitalJournal.com reaches "an audience of millions of monthly visitors" and is a Pagerank 6 website (US Alexa rank 11,263). And we are holding our prices at the same level, so you get more value with your press release distribution on PRUnderground for the same affordable price.
Because they are a Bing News source (and a Google News source), you may get a new added bonus of your press releases being picked up in Bing News.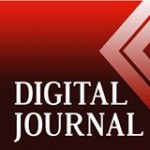 You will see your releases not just picked up on the DigitalJournal.com site, but also potentially on Bing News and Google News from Digital Journal. Bing News is highly selective however. But for example, here is a release from cloud management company Ostrato (http://www.digitaljournal.com/pr/2556564) and you can also see them on Bing News (https://www.bing.com/news/search?q=ostrato+enterprise+cloud).
We are syndicating to DigitalJournal.com on a trial basis and would appreciate hearing from you if this is valuable extra exposure for you. Let us know at help@prunderground.com.
About