Prominent Auto Biz Entrepreneur Unveils Two New Products: Trustmark Warranty And Sellers Edge
Industry: Automotive
CEO of AUL Corporation Launches an Entirely New Product Category to Consumers with 'Sellers Edge'; Extends Well-Earned Reputation with Launch of Trustmark Warranty
Napa, CA (PRUnderground) July 8th, 2015
Luis Nieves has gained an enviable reputation in the auto warranty business as the creator of the Any Year and Any Mileage® concept, building it into a respected national company, AUL Corporation.  While most consumers may not know his name, a great number know his company's products, as dealers and agents have sold their extended service warranties to their customers for the past 25 years.
Now, Mr. Nieves is introducing two new products directly to consumers in most every state in the nation:  Trustmark Warranty and Sellers Edge.
Introducing Seller's Edge.  An entirely new concept and product, a seller can now purchase a short-term, powertrain warranty for their used car, and pass that inspection and warranty onto the buyer.  With the written inspection and warranty, an individual can now virtually offer a similar product to the 'Certified Pre-Owned' cars that are marketed by dealerships.
According to Nieves, "This product virtually eliminates the uncertainty for the 11 million people who buy cars from other individuals in the U.S. each year.  And, for the seller, that person has a decided advantage over all the other cars of similar make and model in the market, ensuring that their car sells faster and for more money with this added benefit."
Introducing Trustmark Warranty.  For those who already own a car that has an expired factory warranty, or a car that's near the end of its warranty, Nieves is leveraging his well-earned reputation in the auto industry to launch Trustmark Warranty, offering long-term vehicle service warranties directly to consumers.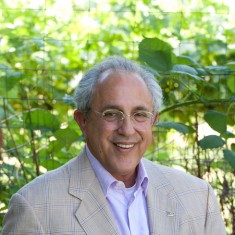 "There are a lot of companies out in the market today, but very few can say their warranties are backed by an insurance company with $32 billion in assets, and administered by a company with an 'A' rating by the Better Business Bureau," offered Nieves.  "We're committed to this industry and our clients for the long-term, and we're so very pleased to be able to offer these new products that differ in many ways from what's been traditionally been on the market for pre-owned cars."
Nieves has a passion for insurance, stemming from his childhood experience.  His father passed away when he was 12 years old, leaving the family without the support that insurance can provide.  He has seen it as a mission in his life to not have people suffer some of the same hardships as he did as a child.  While auto insurance isn't life insurance, for the majority of the working and student population, outside of paying rent or a mortgage, purchasing and maintaining a car is their second largest single expense.  And when you rely on a car to get to and from work or school, it becomes critically important that your car is reliable.
Nieves continued, "Service to our clients has been the hallmark of our long-term success in the industry.  Quite frankly, I believe it stems from how we treat our employees, who in turn pass on that feeling of goodwill and doing something of purpose to our customers."
To find out more, visit SellersEdge.com and TrustmarkWarranty.com.
About Trustmark Warranty