Prism Solutions Inc. to showcase innovative mobile transaction solution at "Global Gaming Expo" 2015
Industry: Mobile Apps
Prism Solutions Inc., is excited to showcase an innovative mobile transaction solution for casinos that it has jointly developed with Everi and JCM Global
Las Vegas, NV (PRUnderground) September 28th, 2015
Prism Solutions Inc., (PSI) is excited to showcase an innovative mobile transaction solution for casinos that it has jointly developed with Everi and JCM Global. Together, the team will showcase the solution in JCM's booth # 3633 as well as Everi's booth # 1116 at the gaming tradeshow "Global Gaming Expo (G2E)" held from Sept 29, 2015 to Oct 1, 2015.
"We are thrilled to introduce our technology and demonstrate how we can enhance the casino customer experience while providing efficiency and benefits to the casino operator" said Yuichiro Tsutsui, Prism Solutions Inc., President. "We have worked with our partners to provide an innovative solution that leverages the casino operator's existing kiosk and gaming machine components, the casino's mobile application and combines it with PSI's mobile technology and software. "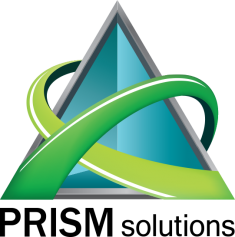 The solution enables game play using mobile vouchers by integrating Everi's QuikTicket solution, JCM's iVIZION bill validator and Gen2U printer, along with Prism's mobile transaction solution. Everi's QuikTicket, allows for the efficient distribution of funds from the ATM/kiosk to the gaming machines and back. This provides a natural link between Everi gaming machines and kiosks and allows for additional features and offers. Extending the Everi QuikTicket functionality to include mobile provides operators with the ability to extend promotional marketing opportunities by providing players with random and triggered offers through QuikTicket. Additionally, there is now an expanded ability to engage in proximity marketing through the use of mobile applications and ibeacons. Everi's SVP of Payment Innovations, Tim Richards, said, "Everi is eager to showcase the concept of a mobile transaction through an enhancement of our QuikTicket solution."
JCM Global Vice President of Sales and Marketing Tom Nieman said, "For 60 years, JCM has been creating leading currency transaction innovations that enhance security for operators and speed the transaction process for consumers. We are excited to partner with Prism and Everi to create the next generation of better, smarter, faster payment solutions, bringing the best of today's technologies to attract tomorrow's gaming consumers."
About G2E
Global Gaming Expo (G2E) is the international gaming trade show and conference "by the industry and for the industry" G2E is the best place for anyone working in gaming to see the latest products, learn the trends, and network with the Who's Who, it offers a 360 – degree view of the industry from slots and table games to igaming and food, beverage, and hospitality.
About JCM Global
JCM Global is the world's leading transaction technologies supplier for the banking, retail, kiosk and gaming industries. With unsurpassed service and support, JCM Global is trusted by operators, manufacturers and integrators on six continents. Its extensive line of award-winning products set global standards with groundbreaking products like the iVIZION®, Universal Bill Acceptor (UBA®) and Vega-RC™ bill validators, Intelligent Cash Box (ICB®), FutureLogic's GEN2® and GEN2 Universal® printers, Ticket2Go™, TableXchange® and PromoNet® systems products.  For more information, visit JCM Global's 24-hour tradeshow at www.jcmglobal.com.
About Everi
Everi Holdings is dedicated to providing video and mechanical reel gaming content and technology solutions, integrated gaming payments solutions and compliance and efficiency software. The Company's Games business provides: (a) comprehensive content, electronic gaming units and systems for Native American and commercial casinos, including the award winning TournEvent® slot tournament solution; and (b) the central determinant system for the video lottery terminals installed at racetracks in the State of New York. The Company's Payments business provides: (a) access to cash at gaming facilities via Automated Teller Machine cash withdrawals, credit card cash access transactions, point of sale debit card transactions, and check verification and warranty services; (b) fully integrated gaming industry kiosks that provide cash access and related services; (c) products and services that improve credit decision making, automate cashier operations and enhance patron marketing activities for gaming establishments; (d) compliance, audit and data solutions; and (e) online payment processing solutions for gaming operators in states that offer intrastate, Internet-based gaming and lottery activities.
Prism Solutions Inc.
Headquarters:Las Vegas NV USA
President: Yuichiro Tsutsui
Established: March 2014
Business: Mobile electronic money service for US casino gaming
About TechFirm
TechFirm holdings has established TechFirm Group in July, 1 2015. The group consists of 4 companies; Tech Firm holdings, system integrator TechFirm Inc., Casino mobile transaction solution Prism Solutions Inc. and automotive aftermarket solution EBE. The company continues to expand its business as a solutions group that provides creative mobile solutions.
About Prism Solutions
Prism Solutions is a mobile technology company. We provide mobile solutions to the gaming industry to enhance and optimize the casino customer experience. We utilize the latest mobile technology and features to make your inspirations come alive