Philadelphia Real Estate Professionals, RealtyTopia.com, Introduce New Site Features
Industry: Real Estate
RealtyTopia.com will be introducing additional website features to help improve user experience.
Bensalem, PA (PRUnderground) April 13th, 2015
When it comes to real estate websites, many potential property buyers and sellers find that these sites are difficult to navigate or they simply do not offer the right amount of functionality. However, RealtyTopia, a Philadelphia area real estate company, has decided to make a difference in this regard by incorporating a range of handy features into its website that will go a long way in helping to simplify the buying and selling processes.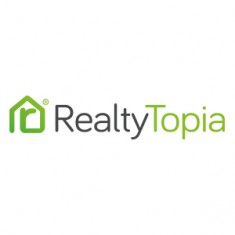 While many real estate sites provide users with basic search functions such as being able to look for properties in particular areas or even price ranges, this Philadelphia area real estate agency will be taking things a step further by adding a range of enhanced and convenient features to its existing website structure.
Features that will be added will include being able to search for items such as  various community-related stats such as population information, average household net worth in a given area, media income levels, current crime statistics and even weather and climate information. Site visitors would be able to gain access to current pricing and status change history on particular properties as well.
Additional functionality in the form of Google Street View and Bing Birds Eye View would be incorporated into RealtyTopia's website as well, thus enabling potential buyers to see what their new neighborhood, its properties and amenities look like before having to make any purchase-related decisions.
Property buyers and sellers who would like to obtain further information regarding the company's website or the services it offers can do so here: http://www.realtytopia.com.
About RealtyTopia
RealtyTopia is a unique home buying and selling team. Servicing the greater Philadelphia area they offers homes for sale and the ability to sell. Call 888-213-9358 today!