Philadelphia Real Estate Agency, Realtytopia.com, Donates 5% of Gross Commissions to Charity
Industry: Real Estate
Philadelphia real estate agents from Realtytopia.com donates 5% of its gross commissions to various charities.
Bensalem, PA (PRUnderground) June 1st, 2015
It's not every day that a company dealing in real estate can be associated with giving a little something back to charity. However, Realtytopia.com, a Philadelphia-based real estate company, has decided to stand out from the crowd in this regard in that it has made a decision to give back to the community. The company is doing this by donating 5% of its gross commissions from each sale closed by one of its agents to various charities.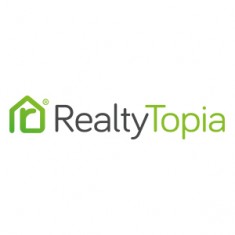 At present, the charities that are benefiting from the donations being made by Realtytopia.com include the Leukemia and Lymphoma Society, Susan G Komen for the Cure and the ALS Association, which helps sufferers in the fight against Lou Gehrig's disease. Each of these organizations will be able to benefit greatly from the donations received from Realtytopia.com.
Clients at Realtytopia can rest assured that each realtor will ensure that all of their questions and concerns pertaining to the sale or purchase of their properties will always be dealt with in the most prompt and professional manner possible. As a result, this realtor has thousands of completely satisfied clients.
Potential buyers or sellers who would like further information on the services offered by Realtytopia.com can obtain them here: http://www.realtytopia.com.
Anyone who would like to obtain further information on the charities that these Philadelphia real estate agents are assisting can do so here: http://www.realtytopia.com/charities.php
About RealtyTopia
RealtyTopia is a unique home buying and selling team. Servicing the greater Philadelphia area they offers homes for sale and the ability to sell. Call 888-213-9358 today!