Philadelphia Luxury Limo Service, Ava Limousine, Offers Special on BMW 7 Series and Range Rover Sport
Industry: Automotive
Philadelphia limo service, namely Ava Limousine, is currently offering a special promotion on its Range Rover Sport Supercharged and its BMW 7 Series rentals.
Bensalem, PA (PRUnderground) May 28th, 2015
When renting a full size luxury European vehicle, not many people expect to be able to receive any form of discount or promotional offer. However, Ava Limousine, a Philadelphia luxury limousine service, has decided to run a promotion whereby clients would be able to hire either a BMW 7 Series or a Range Rover Sport Supercharged at a highly discounted rate.
The discounted rate that is applicable to the Range Rover Sport Supercharged is $400, while customers who prefer to opt for the BMW 7 Series can expect to pay $500. Although both pricing structures in these promotional offers are considered to be full-service packages, sales tax will be charged additionally for each one. Each rental package will however cover a total of 5 hours full luxury limousine service.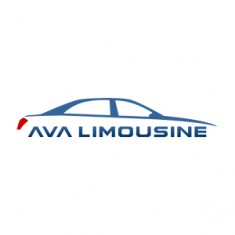 Regardless of whether a vehicle is being hired to transport clients to the airport, a group of girlfriends on a luxury shopping spree or even a group of excited teens to prom night, all drivers at Ava Limousine have been carefully screened and trained to ensure that they provide customers with the best level of service, comfort and luxury possible.
Anyone who would like to obtain further information on these 2 promotional deals or other rentals that are currently available from Ava Limousine can do so here: http://www.avalimousine.com.
About Ava Limousine
Ava Limousine is dedicated to providing European luxury limousine services in the Greater Philadelphia area at reasonable rates. You will find that our rates are the same as traditional limousine services that use American luxury vehicles such as Lincoln Town Cars or Cadillac Escalades but with us, you'll get to be chauffeured in a BMW, Bentley, Rolls Royce, Range Rover, or Mercedes. Contact us today!