Philadelphia Limo Service, Ava Limousine, Offers Same Pricing for Large Luxury Vehicles as Uber
Industry: Automotive
Ava Limousine offers the same pricing structures for its large luxury vehicles as Uber does for standard SUVs.
Bensalem, PA (PRUnderground) April 13th, 2015
Many people rely on public transport to get around these days. While Uber is fantastic for planning a last-minute trip to the mall, most of these drivers own and use regular SUVs or even smaller compact cars to transport passengers. A Philadelphia limo service, namely Ava Limousine, has advertised that while it is offering clients the same pricing as Uber for vehicle usage, it is in fact offering vehicles of a far higher quality in exchange.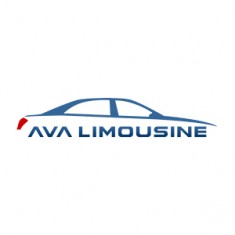 Ava Limousine offers its clients some of the best transportation options in the form of luxury European vehicles, which enables them to travel in style as well as safety at all times. Clients can hire a vehicle to take them or even a group of friends to prom nights, shopping expeditions, important business meetings, weddings and bachelor parties, corporate functions, sporting events or just about any other special occasion imaginable.
Clients who would like to travel to or from the airport in style can also hire a luxury vehicle in conjunction with one of the company's drivers to do so. All drivers have been carefully vetted and trained to ensure that they provide the best level of service possible at all times.
Potential clients who would like to find out more about the exquisite fleet of vehicles on offer from Ava Limousine or who would simply like to obtain a free quote can do so here: http://avalimousine.com.
About Ava Limousine
Ava Limousine is dedicated to providing European luxury limousine services in the Greater Philadelphia area at reasonable rates. You will find that our rates are the same as traditional limousine services that use American luxury vehicles such as Lincoln Town Cars or Cadillac Escalades but with us, you'll get to be chauffeured in a BMW, Bentley, Rolls Royce, Range Rover, or Mercedes. Contact us today!