Parents Stress Can be Toxic to Brain Development in Children
Industry: Child Development
The CDC just came out with research that measures toxic effects on brain development in early childhood.
New York, NY (PRUnderground) February 23rd, 2012
Parents encourage their children to share with others. Most know that children learn from example. But what they don't know is what they are sharing with their children can sometimes be dangerous. I am talking about the toxic effects of household stress on children.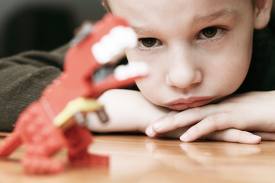 The CDC just came out with research that measures toxic effects on brain development in early childhood. Brain development can be stunted resulting in smaller brain size. Even stress hormones such as cortisol can affect the part of the brain responsible for learning and memory.
Parents are so careful to feed their children the right vegetables, and check labels for chemicals that can harm them, but maybe they need to start checking their own stress levels and reducing the stress their children are too exposed to. If your children's exposure is high, it would be wise to reduce their toxic levels. Through pre-sleep suggestions parents can actually use bedtime story time to create scripts that will  guide their children's dreams.
This imaginative scripting is becoming quite popular with the parents whose children suffer from anxiety. Imagine your child dreaming about being loved, feeling safe, being successful…..It sure beats having them dreaming about three blind mice!
About Dr Ellyn Gamberg:
Dr. Gamberg is licensed to practice psychotherapy in New York and in Florida, and is a nationally certified Clinical Hypnotherapist. Throughout her twenty-five year career in behavioral healthcare Dr. Gamberg has has held various faculty positions at major educational institutions, been a consultant to community organizations, and private corporations .
She has published and presented research nationally on the subject of anxiety and adjustment disorder. Her current training and research has developed an expertise in the area of Medical and Pediatric Hypnosis with special interest areas in Weight Management, Stress, and Anxiety in both adults and children. She has offices in both New York City and Connecticut.
Dr. Gamberg received her Doctoral Degree from Nova Southeastern University, completed her Master's Degree at the University of South Florida and earned her Bachelor's degree at Temple University.
About