NorthRiverOutfitter.com Offers the Newest Peter Millar Styles for Men and Women
Industry: Shopping
Northriveroutfitter.com is now offering the latest Peter Millar clothing styles for men and women.
Boston, MA (PRUnderground) June 17th, 2015
Nowadays, not many clothing stores know the true meaning of what it is to be able to offer their customers the best possible service in conjunction with the widest range of top quality products. However, North River Outfitter, a well-known upmarket store that stocks clothing and accessories, continually looks for new ranges to introduce to its offerings – with the latest being that of the Peter Millar clothing range.
The Peter Millar clothing range boasts a selection of classy but fashionable items that are stylish and sophisticated. At present, the collection comprises a wide range of sweaters, belts, shoes, pants, shirts, shorts and even cologne. This ensures that everyone has the ability to look their absolute best each day, regardless of whether they will be spending a full day at the office or out enjoying a casual meal with friends.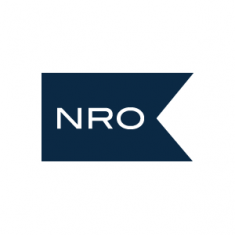 Each of the available items in the Peter Millar range can either be worn on their own or in conjunction with others from the selection. Included in the range are a stylish sports jacket and a roomy, statement-making duffle bag, which enables a host of everyday items to be carried around in style each day.
Customers who purchase any of the items in the Peter Millar clothing range will soon notice that each of them has been crafted with the best quality fabrics and finishes to ensure that they provide wearing pleasure for many years to come. Many of the shirts and pants are available in a range of different colors to ensure that they are suitable for wearing with virtually any outfit or on any occasion as well.
Customers who would like to find out more about the latest Peter Millar clothing range that is available for men and women can do so by visiting the outfitter's site: http://www.northriveroutfitter.com/brands/Peter-Millar.html.
About the Company:
North River Outfitter is an upmarket outfitter that prides itself in providing more than 250 of the best quality brands of clothing, toys, apparel, and outdoor gear and much more to discerning clients. The company has numerous locations in Boston, Nantucket, Edgartown and Wellesley and it can be contacted by calling 888-676-4932 or by sending an email through to info@northriveroutfitter.com. For more information please visit http://www.northriveroutfitter.com.
About North River Outfitter
North River Outfitter is a leader in online men's, women's and children\'s clothing/apparel along with furniture. Everything from preppy to athletic clothing.