New Mexico Legislature Approves $295 Million in Special Session Says Construction Reporter
Industry: Commerical Building
The bill will fund over 1,000 projects and draw $212 million from severance tax bonds, $52 million from state funds, and $30 million from NM's general fund.
New Mexico (PRUnderground) June 16th, 2015
The one-day session resulted in a capital outlay bill that will provide $45 million for highway projects, nearly $11 million for senior centers, and just under $27 million for higher education.
The original bill had been stripped of funding for senior citizen centers and higher education facilities projects, and would have returned strictly to severance for highway projects.  These two points had led to its not being passed during the original legislative session.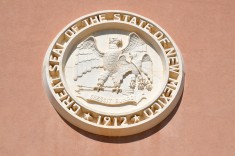 Projects include $800,000 for West Coors Boulevard in Albuquerque, to retrofit the traffic lights to smart light traffic control technology.  It will also include $8.1 million for a Taos aquifer storage and recovery project, and $1.5 million for a bypass extension at Paseo del Volcan in Albuquerque, among many others.
Other projects included $4.5 million for road and bridge improvements in Gallup, $8 million for road improvements at the Santa Teresa port of entry, and many others including funding for Albuquerque's bicycle recycling program, football bleachers at Valencia High School in Las Lunas, and many others.
To learn more about these and other construction jobs in the southwest from New Mexico, Colorado, Arizona, and the El Paso area, check out www.constructionreporter.com
About Construction Reporter
Founded in 1949 to provide New Mexico contractors with local project information, Construction Reporter has grown steadily in size and coverage area, today serving the commercial construction industry throughout the Southwest. Our mission is to help our customers succeed by delivering reliable, comprehensive, up-to-the-minute information on projects in planning and out for bid in New Mexico and the surrounding states. We are passionate about helping our member companies grow by delivering the most bidding opportunities, the most efficient bidding tools, and the most industry exposure of any news service in the region.