New Birthing Center in Arizona Launches with an Artist's Touch and Cord Blood Education
Industry: Art
BIRTH Art Exhibit by Rachel Manley on national tour for Save the Cord Foundation to educate expectant parents why and how to save their baby's cord blood
Tucson, Arizona (PRUnderground) November 1st, 2011
"When you give cord blood, you give life twice", said the co-founder of Save the Cord Foundation, Charis Ober on KGUN-9 News. Now on national tour, the BIRTH Art Exhibit, presented by Save the Cord Foundation and in partnership with artist Rachel Manley, will be featured November 4th, 2011 at the launch of the new Lund Family Birth Center at the Mercy Gilbert Medical Center in Gilbert, Arizona (www.mercygilbert.org) . The BIRTH Art Exhibit is being used throughout the country in an effort to educate the general public about the life-saving benefits of saving a child's cord blood at birth. The event at Mercy Gilbert Medical Center will also launch a long-term educational program led by Save the Cord Foundation at the birth center.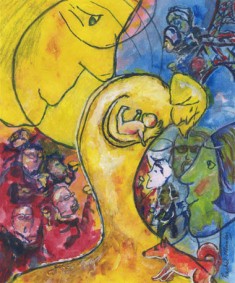 Following the event at Gilbert, the BIRTH exhibit will be traveling to Baltimore, Maryland in the Spring of 2012 for an exclusive event at Mercy Medical Center to launch their Cord Blood Donations and Educational Community Outreach Program for the Baltimore area. The BIRTH Art Exhibit has already been a huge success at the San Francisco Cord Blood Symposium, Ventana Medical Galleries and the Jazz Legends Festival in Tucson.
The Save the Cord Foundation continues to seek partners across the country who are interested in hosting the exhibit and benefiting from their free, non-commercial educational program promoting cord blood awareness. To learn more about the BIRTH Art Exhibit and the benefits of saving cord blood, please visit www.SaveTheCordFoundation.org. If you are interested in having the BIRTH Art Exhibit visit your community, please contact Charis Ober at www.SavetheCordFoundation.org or Rachel Manley at www.RManley.com.
About Save the Cord Foundation:
Save the Cord Foundation is a 501c3 non-profit, whose mission is to bring factual, non-commercial information to expectant parents and the public about the life-saving medical value of umbilical cord blood and the options for preserving it. Save the Cord Foundation's vision is to advance cord blood awareness and make saving cord blood the standard of care for all newborns.
About Rachel Manley:
Rachel Manley is an artist and the Fine Arts Partner of the Save the Cord Foundation. Her Sketchbook 2010 series (Guide to Being an Expat: It will be fun, I swear) has been featured in a national tour and is part of the Brooklyn Art Library permanent collection. Her painting, BIRTH, is the flagship image for educational campaigns conducted by the Save the Cord Foundation. It is also featured in public and private exhibits nationwide on the Foundation's behalf. Rachel holds degrees from the University of North Carolina at Chapel Hill and HEC Paris. Originally from North Carolina, she currently lives in Northern Africa with her husband and daughter.
If you would like more information on this topic, or to schedule an interview with Charis Ober or Rachel Manley, please contact Charis Ober at (520) 419-0269 or via email at charis.ober@savethecordfoundation.org or Rachel Manley at rachel@RManley.com
About