Naughty Lifestyle Coach Offers Professional Sex, Dating, and Confidence Coaching
Industry: Lifestyle
Sienna Sinclaire launches one-on-one coaching services for women
LOS ANGELES, CALIFORNIA (PRUnderground) September 15th, 2015
Sienna Sinclaire is excited to announce the launch of her newest endeavor. Sinclaire has released her new website, Naughty Lifestyle Coach, and a series of one-on-one coaching and consultation services that are designed to stimulate women's confidence and sensuality.
Sinclaire has certification and recognition from four major life coaching educational providers and has more than 8 years of experience in the adult entertainment industry. In addition, she has spent time studying under Dr. Patti Britton and Ava Cadell. Sinclaire considers herself to be a well-equipped sex expert, and she is now offering one-on-one confidence, dating, and sex programs tailored for women.
Sinclaire provides professional coaching via e-mail, phone, and in-person sessions, and she is also pleased to offer lifestyle makeovers for women. By fostering women's confidence and sensuality, Naughty Lifestyle Coach is transforming women into strong, empowered people who are confident and sexy.
"I have laid out a simple to follow path that will lead you, step by step, to the ultimate life for you. All that's required is an open mind and willingness to do the exercises that I suggest. As I said, going through this process took time for me but I've made it to where you can start living the Naughty Lifestyle right away," said Sinclaire.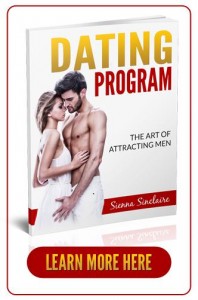 The Naughty Lifestyle Program offers 3 levels that are focused on confidence and self-love, dating, and sexual gratification. Sinclaire considers herself to be one of the naughtiest girls in the world, and she looks forward to instilling enduring passion and confidence in countless other women. Thanks to technology, Sinclaire can mentor women around the world.
Sinclaire holds certifications and professional recognition from the World Coach Institute, Sex Coach U, Loveology University, and AASECT. More information about her coaching services can be found at http://www.naughtycoachingwomen.com/.
About Naughty Lifestyle Coach
http://www.naughtylifestylecoach.com