Natural Life Energy LLC: Using a Squatty Stool is Not Needed to Poop Correctly – Just Do This
Industry: Health and Nutrition
Digestive tract diseases like diverticulosis have become a common because of problems pooping, but something can be done about it easily and for free.
Passaic, NJ (PRUnderground) August 12th, 2015
Natural Life Energy LLC agrees the use of a squatty stool is a move in the right direction to reduce the risk of diverticulosis, diverticulitis, and hernias, because it addresses changing the angle poop is excreted. Supplying a straight path for stool to exit the body reduces the straining needed to pass stool, and eliminates the excessive pressure that would build in the intestines and lead to the development of these diseases. Scientific studies support that just sitting in the right position without using a squatty potty can be the most effective way to poop, and best of all its free!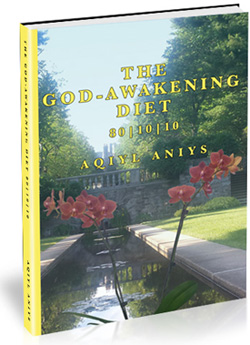 Blocking the path of escape, and also passing short and hardened stool, causes people to strain to poop and this builds unwanted pressure in the digestive tract. This can result in ruptures developing along the walls of the intestines. Straining not only causes extreme downward pressure that can result in diverticulosis and anal hernia, it also can cause extreme upward pressure than can push the stomach up into the esophagus resulting in hiatal hernia. The body is designed to kink and close the end the anal passage when standing and even sitting to stop stool from unwantedly escaping. There is almost a 90-degree bend at the end of the anus when sitting upright, and passing poop at this angle causes unwanted pressure to build in the colon. To straighten out this kink you must lean forward whole sitting on the toilet, which can straighten the rectal angle by 90-140 degrees. Leaning all the way forward while placing both hands on the floor between the legs provides the most unobstructed passage.
Also, a lack of fiber contributes to the formation of small and hardened stool, which causes the intestines to section off to move waste through it. This also causes excessive pressure to build in the sections of the intestine and can lead to the rupturing of the walls and the development of pouches called diverticula. The pouches collect waste and can lead to serious illness. Don't worry; there is also a relatively inexpensive way to address this problem. A whole food plant-based diet, or a diet high in fruits and vegetables, aids in the formation of long, soft, and easily passable stool.
To learn more about a whole food plant-based diet and pooping correctly, please visit http://www.naturallifeenergy.com.
About Natural Life Energy LLC
Natural Life Energy's mission is for you to reclaim your "healthy living" with alkaline whole food plant-based diet, which fights cancer, viruses, bacteria, and fungus, and promotes mental, emotional, and physical well-being.
Natural Life Energy LLC provides information backed by scientific evidence that supports the health benefits of traditional medicine using natural plant-based herbs and a whole food plant-based diet.