NASA Selects Modulus for International Space Station Technology
Industry: Mobile Apps
Modulus Global, Inc. today announced that its technology and custom software development services have been procured by NASA to process and display high-frequency telemet
Scottsdale, AZ (PRUnderground) March 11th, 2015
(Modulus Global, Inc. today announced that its scientific charting technology and custom software development services have been procured by NASA Mission Operations to process and display high-frequency telemetry and health data from the International Space Station (ISS).
The ISS is a space station in low Earth orbit. Now the largest artificial body in orbit, it can often be seen with the naked eye from Earth. The ISS serves as a microgravity and space environment research laboratory in which crew members conduct experiments in biology, human biology, physics, astronomy, meteorology and other fields.
NASA required a high-frequency solution to process and display up to four million data points every ten milliseconds on tablet devices. The end product would allow NASA Mission Control to analyze telemetry and health data transferred in real-time from the ISS via satellite link.
"NASA came to Modulus in 2014 requesting a high-frequency solution after having tried all other available options in the marketplace. We are pleased to announce that the project was a great success", said Richard Gardner, CEO of Modulus Global, Inc.
The project marks the first time in aerospace industry history that such a large amount of low frequency, real-time data has been streamed to a mobile device and displayed graphically.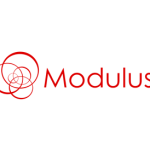 Since 1997, Modulus has provided off-the-shelf technology components and custom software development services mainly to financial institutions, stock exchanges and brokerages for high frequency trading. The company's technology has been progressively adopted by other industries over the years, and in 2015 Modulus embarked on a five-year mission to transform the company into a technology provider for clients across diverse industries.
The NASA project adds to the company's portfolio of computationally intense, highly scalable, client-server mobile applications. "Modulus is excited to continue to push the envelope from 'what is' to 'what's possible,'" Gardner said. "We're going to look back on 2015 as the year the world stopped looking at Modulus as a leader in the financial tech space and started looking at our company as a full-fledged global technology leader, fully capable of supporting the most advanced and complex projects across a broad range of industries."
In 2014, Modulus was also selected by the IBM Watson group to develop the SharpeMind™ cognitive application to deliver on-demand information about assets. The technology was designed to discover real-time insights from massive amounts of unstructured data, enabling investors to make more informed investment decisions anywhere, anytime, on any device.
Modulus is currently expanding the company's product lineup into diverse industries including healthcare, consumer products, retail, automotive, manufacturing, energy, defense, telecommunications, and real estate.
About Modulus Global
Since 1997, Modulus has provided advanced technology products and services to clients including The NASDAQ Stock Market, J.P. Morgan Chase, Bank of America, Credit Suisse, Barclays Capital, Goldman Sachs, Merrill Lynch, Fidelity, TD Ameritrade, Devon Energy, IBM, Microsoft, Yahoo!, Google, Cisco, Adobe, Ford Motor Company, SAS Institute, Rutgers University, the University of Chicago, and thousands of other corporate, educational, governmental, and non-profit institutions, throughout 94 countries.
For more information about Modulus Global, please visit www.modulusglobal.com
Contact:
Charles Catania
Chief Communications Officer
(888) 318-3754 x805
c.catania@modulusglobal.com
About Modulus Global
Since 1997, Modulus has provided advanced technology products and services to clients including The NASDAQ Stock Market, J.P. Morgan Chase, Bank of America, Credit Suisse, Barclays Capital, Goldman Sachs, Merrill Lynch, Fidelity, TD Ameritrade, Devon Energy, IBM, Microsoft, Yahoo!, Google, Cisco, Adobe, Ford Motor Company, SAS Institute, Rutgers University, the University of Chicago, and thousands of other corporate, educational, governmental, and non-profit institutions, throughout 94 countries. For more information about Modulus Global, please visit www.modulusglobal.com