Move Over Google, How To Use The 1940 Census Bureau Website
Industry: Geneology, US Census
Over 30 million people have flocked to the Census Bureau website this week. This is a quick guide on some of the features you can use to make finding your family members a lot easier.
New York, NY (PRUnderground) April 4th, 2012
By Alex Miranda
Move over Google, this week there is a new king of search!! The United States census records from 1940 were released on Monday, April 2, 2012. By law , the census bureau has to wait 72 years before releasing census data to the public. Every 10 years the government releases the census data from 72 years ago. Because the 1940 data is scanned and not digital, finding information is not easy. There are over 3.8 million images scanned from over 4,000 rolls of microfilm.
At the moment, you cannot find people by name. The site gives you the option of either searching by location or enumeration district. Unfortunately,  it can be a rather difficult and lengthy process.  The official 1940 census website states:
"To find the person you're looking for in the 1940 census, the first step is to identify the appropriate enumeration district where that person lived."
An enumeration district is a geographic area determined for purposes of taking the census. In one city there may be many enumeration districts, so once you enter a city, county, or state, you can narrow your results by entering street level information, or investigate enumeration district maps, or descriptions.
The 1940 census website does have some very helpful information on their FAQ page which will answer many of your questions. They also have a page that allows you to "Browse our help resources", which I personally found helpful.
Let's quickly go through the steps you must take to search for someone:
Homepage: Make sure you start at the homepage.  On this page are all the links to every page on the site. There is also a 'How it Works" section at the middle of the page. These are 2 great places to start on the homepage. You can also click on the "Getting Started" navigation tab at the top of the page.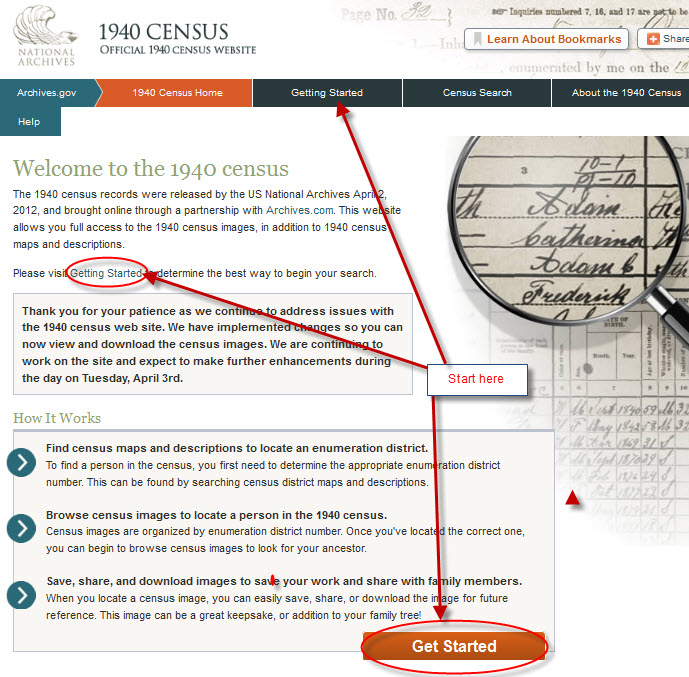 Search: Here you can search by location or enumeration district. On the search widget you have 2 tabs: Browse and Search. When doing a search using the browse option, all the fields have a drop down arrow which allow you to select a state, county, city or street. Switching over to search allows you to fill in your desired county, city or street after you have selected your state.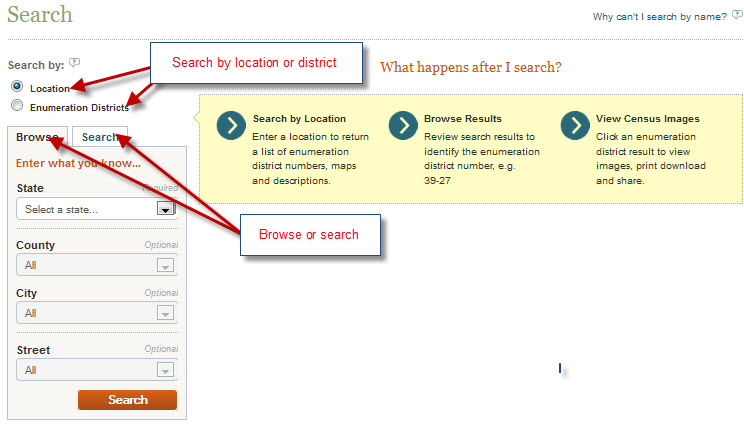 Location Search Results: Because I live in Greene County NY, my examples will be conducted by doing a search of Greene County, NY.
There are 3 different set of results when searching  by location:
Maps – Here you can look at a map of the entire county. This is a neat feature because it allows you to see a map of how the county looked in 1940. Great tip is to look at the map and it will show you the enumeration district for the area.
Description – These results will give you a description of  the enumeration districts for both 1930 and 1940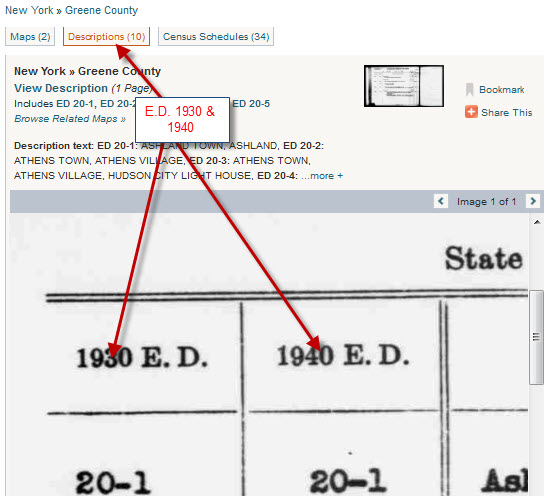 Census Schedule – Here is the best part of your results. This area has the name of every person who lived in the district. I found myself on here for hours looking for my family and friends' families. So far I have found many of my neighbors great grandparents. This is neat but long!!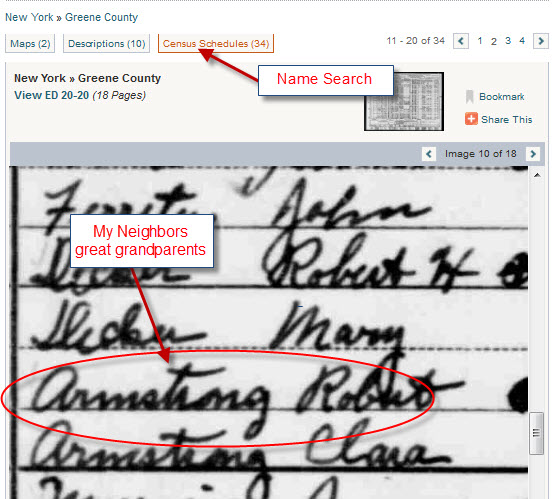 Enumeration Districts search results: When using this option as a search tool, you can go even deeper. You can do searches for the 1930 census from here. First you need to find the Enumeration District by doing a location search. Once you have the district, enter it into the ED field and you will have the option of either the 1940 ED or the 1930 ED. Neat little feature I will have to say.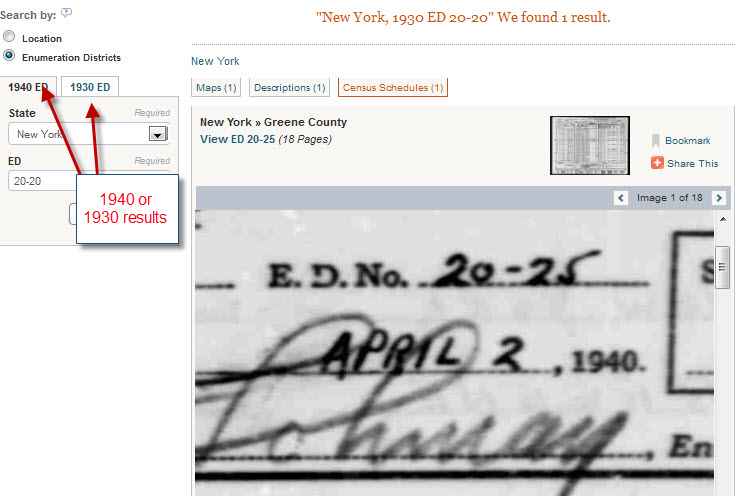 After 4 hours of doing searches, I came to the conclusion that I cannot wait until they make it easier to search by name. Oh, and sorry Google I totally ignored you today 🙁 I hope everyone finds their friends and family as easily as I did…not!!  You can check out the features below. Go ahead, give it a try.
About