Monthly Coffee Subscription Service, Atlas Coffee Club, Offers Various Gourmet Coffees
Industry: Beverages
A monthly coffee subscription service, Atlas Coffee Club, offers its members a choice of various gourmet coffee products.
Boston, MA (PRUnderground) February 18th, 2016
These days, there are subscription services available for almost everything – even gourmet coffees. Atlas Coffee, a Coffee of the Month Club, features an extensive range of top quality gourmet coffee products from all over the world that are sent out to subscribers each month.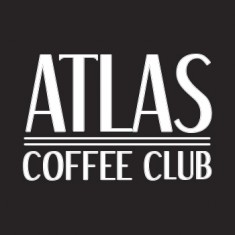 Each batch that is sent out by this monthly coffee subscription service features some of the best coffee products from all over the world, enabling members to enjoy something different each month. The coffee beans used to fulfil these orders are hand-picked, freshly roasted, made to order and shipped directly to members' doors to ensure that they contain maximum taste and flavor. In fact, the coffee is usually roasted in the same week that it is shipped out.
Club members can choose between whole roasted coffee beans or a range of ground coffees when placing their orders each month and the coffees are sourced from countries like Ethiopia, Brazil, Colombia, Costa Rica, Peru, Indonesia and many others. Other countries that some of the coffees products are sourced from include Nicaragua, Guatemala and Mexico.
When joining the club, members will be able to choose from three different subscription options, including a monthly, bi-annual and annual membership. Pricing starts from as low as $16.95 per month when the annual subscription is purchased, and each package is supplied with a postcard from the country of origin and a range of brewing recommendations.
Anyone who would like to find out more about the Coffee of the Month Club or the products that are on offer can do so here: https://atlascoffeeclub.com/collections/international-gourmet-coffee-collection.
About Atlas Coffee Club
Want gourmet coffee delivered to your door each month? Atlas Coffee Club offers a premium monthly coffee club with worldly roasts at your door each month!
Michael Shewmake, founder of Atlas Coffee Club a unique coffee of the month and delivery service of various coffee roasts around the world. To read more about us please visit: http://atlascoffeeclub.com.