Mobissue Unveils The Best HTML5 Flip Book Maker With New Enhancements
Industry: Technology
Digital publishers targeting readers on Android tablets are gifted with the best HTML5 flip book maker in the market by Mobissue.
Hong Kong, China (PRUnderground) November 9th, 2015
Statistics reveal that by 2014 more than half of the global tablet share was owned by Android based tablets. Moreover, by the end of 2015 it was predicted to grow further in number of users. This revelation made the world's leading mobile digital publishing platform to offer android tablet users an exclusive experience when creating eye-catching flipbooks. The latest enhancements of the tools and features of the Mobissue HTML5 flip book maker ensures increased efficiency and performance during the process of designing product catalogs, ezines, brochures, annual reports and ebooks. In addition, the enhanced features also offer a better experience to the readers who use Android tablets for the purpose.
When considering the advantages offered to the digital publishers through the new enhancements, optimized flipbook templates rank on top. Instead of creating digital publications from the scratch, using these unique and diversified templates offered by the HTML5 flip book maker, designers could create the desired flipbook in a shorter period of time. Besides the above, extended the preview capability and added cool page sliding effects has the capability of expediting the entire designing process with a promise of a superior outcome. The extended preview capability enables previewing the publication on all Android tablets, regardless the OS version.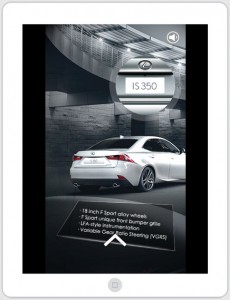 On the other hand, readers viewing flipbooks on their Android tablets are given the option to move between landscape and portrait modes. This option provides them opportunity to read their digital publications in the most comfortable manner simply flipping the pages with a finger.
Winston Zhang, CEO of Mobissue shared his views on these new Android friendly enhancements as, "We cannot put aside the fact that Android tablets dominated the world market. It is our responsibility and passion to make the flipbook reading and creating processes ultra easier to the worldwide Android tablet users. Download Mobissue on to your device and experience the richness of the world's best HTML5 flip book maker."
For more information on the Mobissue HTML5 flip book maker for Android tablets, please contact: Mobissue on Slideshare.
People interested in this news topic can also continue to check Mobissue alternative and similar software.
About Mobissue
Headquartered in Hong Kong, Mobissue Software Co. Ltd is the global leader in HTML5 digital publishing software for creating mobile content. Improving on the traditional PDF publishing model, Mobissue has developed a cutting edge interactive HTML5 mobile publishing platform that doesn't require a single line of coding for developers and publishers. With over 1 million users in over 50 countries, Mobissue is truly a world leader in digital publishing.