Mobissue Rolls Out Free Flyer Maker to Empower Businesses to Go Mobile
Industry: Business
Helps them become mobile friendly and stay ahead in the mobile information age.
Hong Kong, China (PRUnderground) December 2nd, 2015
In an era where smart-phones are increasing dominating the communication scene, any business that is not up to speed with technologies that enable them to leverage the enormous reach of mobile telephony is putting their business at great risk. This is where Mobissue, a Honk Kong headquartered leading provider of digital publishing services may be very helpful.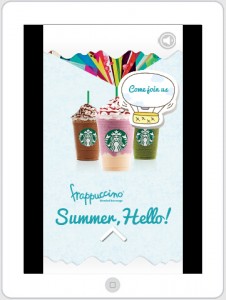 They have come out with a brand new free flyer maker with a number of enhancements that enables businesses to create bespoke content, specifically for mobile phones. Says Winston Zhang, the CEO of the company: "It is our endeavor to empower our customers to grow their businesses on the back of the tremendous reach and speed of mobile phone based communication. To this end we have come up with a bouquet of services that include HTML5 based digital mailers compatible with all mobile devices, creation of realistic page turning software to entice mobile phone users, myriad multi-media special effects with elements of video, audio and animation, the ability to convert images into digital flyers with a few click of the mouse and much more."
At a time when internet penetration is driven by the growth of mobile phones and not PCs anymore, it is imperative that most businesses take the necessary steps to integrate their businesses with the new age mobile phone based communication. There cannot be a better partner for such businesses than Mobissue to help them make the transition.
For media details please contact:
Mobissud Software Co., Ltd
Website: http://mobissue.com
About Mobissue
Headquartered in Hong Kong, Mobissue Software Co. Ltd is the global leader in HTML5 digital publishing software for creating mobile content. Improving on the traditional PDF publishing model, Mobissue has developed a cutting edge interactive HTML5 mobile publishing platform that doesn't require a single line of coding for developers and publishers. With over 1 million users in over 50 countries, Mobissue is truly a world leader in digital publishing.