Mobissue Recommends Free PDF to HTML5 Converter for Doubling eBook Visitors
Industry: Publishing
The latest version of free PDF to HTML5 converter provides rich benefits to surpass ebook authors' publishing needs.
Hong Kong, China (PRUnderground) November 23rd, 2015
Mobissue releases its killer free PDF to HTML5 converter. The effective self-publishing features within the avant-garde software from Mobissue help authors keep visitors longer. Mobissue's ingenuity and determination to achieve a wider access and readership for various eBooks is incomparable. Every author that embraces Mobissue's latest free PDF to HTML5 converter is sure to benefit from a wider access and turn every visitor to a reader and a beneficiary of the eBook content and thus this will be an achievement of the author's ultimate goal.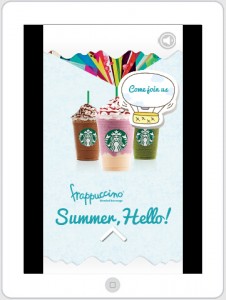 The most recent version of free PDF to HTML5 converter is now available for download or using online. The author will download the PDF to HTML5 converter and there he/she will have it and every difficulties and inconveniences they have been experiencing in turning PDFs to eBooks will be history. If authors choose to use the PDF to HTML5 converter online, there they have it.
Mobissue recommends its free PDF to HTML5 converter that comes with a plethora of charming features: HTML5 eBooks can be read easily via all mobile devices; HTML5 eBooks allows use of animations and this is a catchy feature to visitors; HTML5 eBooks can be embedded into blogs and websites and also allows authors to integrate Google Analytics ID in HTML5 eBooks so as they can track and improve the performance of eBooks easily.
Mobissue prides in being second to none in providing ultramodern free PDF to HTML5 converter that solves and satisfies better, the eBooks authors' needs. Using this converter will help one understand all the ins and outs of how to optimize their eBooks and get double visitors.
Turn to http://mobissue.com/ for all adore about this incomparable PDF to HTML5 converter.
About Mobissue
Headquartered in Hong Kong, Mobissue Software Co. Ltd is the global leader in HTML5 digital publishing software for creating mobile content. Improving on the traditional PDF publishing model, Mobissue has developed a cutting edge interactive HTML5 mobile publishing platform that doesn't require a single line of coding for developers and publishers. With over 1 million users in over 50 countries, Mobissue is truly a world leader in digital publishing.