Mobissue Proposes Creating E-cards with Page Turning Maker This Xmas
Industry: Online Ecards
The world leading software provider comes with an innovative proposal for xmas: the creation of beautiful digital greeting cards using their premium page turning maker.
Hong Kong, China (PRUnderground) November 26th, 2015
As Christmas is coming, Mobissue, a world leading provider of mobile digital publishing software, proposes a creative solution that is guaranteed to replace the traditional greeting cards and bring smiles on the faces of friends and family members – the page turning maker.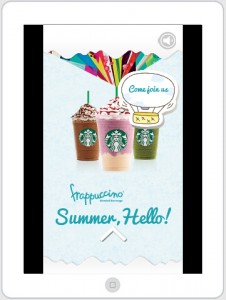 This amazing software allows users to convert PDFs or images into page-turning e-cards, add beautiful Christmas songs as background sound, and add animated photo slideshows and even beautiful videos. Very easy to use, it can be accessed either directly, on their online platform, or downloaded on a computer. To simplify things even further, any e-card created with Mobissue's page turning maker can be opened on all mobile devices and PCs, no additional software being required.
With Mobissue, it's all about interactivity and innovation. No boring PDFs, no static, traditional greeting cards and no limits when it comes to creativity. Their page turning maker promises not only an exceptional user experience, but also a world full of color and wonders. From beginners to professional designers, everyone can benefit from their friendly platform and create unique Christmas cards for their loved ones. No coding and no design experience are required, but only a wish to create and inspire.
"We believe that digital greeting cards are a wonderful way of sharing a little happiness with all the amazing people in our lives. Creativity knows no limits and we want to enable creative people to design unique greeting cards that will bring smiles and Christmas cheer for everyone," said Mr. Winston Chang, Chief Executive Officer of Mobissue.
For more information about Mobissue and their amazing solutions, just visit their website http://mobissue.com/.
Anyone interested in this news topic can also compare Mobissue with page turning maker from Issuu to find more each other's advantages.
About Mobissue
Headquartered in Hong Kong, Mobissue Software Co. Ltd is the global leader in HTML5 digital publishing software for creating mobile content. Improving on the traditional PDF publishing model, Mobissue has developed a cutting edge interactive HTML5 mobile publishing platform that doesn't require a single line of coding for developers and publishers. With over 1 million users in over 50 countries, Mobissue is truly a world leader in digital publishing.