Mobissue Optimizes HTML5 Flipbook for Reading on Android with no eReader
Industry: Publishing
Mobissue helps present digital content on Android tablet in an interactive online format. No eReader is required.
Hong Kong, China (PRUnderground) November 3rd, 2015
Mobissue, a professional and leading digital publishing platform and developer of HTML5 based digital magazine software has changed the common method of digital reading. Without any eBook reader Mobissue shows their incredible HTML5 flipbook perfectly on all most all popular tablets, mobile iOS, and Android pad. HTML5 flipbook has changed the through about digital reading. It gives content to life on phone and android pads without any knowledge of coding.
It's a common method for digital readers to download an e-book from the internet and read it. E-book download options are available easily on the internet. Basically, users need an e-book reader application to read the downloaded digital data from the internet. An android device allows many applications to do these types of activities.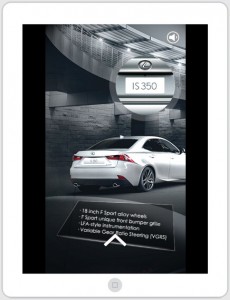 Now all these things are ancient. Mobissue's HTML5 flipbook gives the key feature to spread any digital publication to the reader. It makes easy to publish a Magazine, Catalog, and Brochure to user's own mobile. Publishers can make their digital publication SEO friendly by engaging with HTML5 based flipbook. It gives wide options for search engine visibility. Publishers can publish engaging HTML5 flipbooks with its software, and pull more readers whom using mobile devices or android pads. Mobissue gives the freedom to publish any digital publication with advertise and allows the publisher to create advertise for any specific folder.
Without any e-reader Mobissue's HTML5 flipbook perfectly gives the wide range of freedom to read any digital publication on any android pad. The Reader can get any Magazine, Catalog, and Brochure by visiting its http address. Mobissue makes it simpler than downloads an e-book from the Internet and read it by using an e-reader application. . User will get a bar code with every book and they can easily get their favorite books by the barcode. So, readers don't need to waste their time to download a new e-book every day.
HTML5 flipbook makes reading more entertaining. Reading means not only words as well as entertainment also. HTML5 flipbook provides multimedia contents which compatible with the user's android pad and gives us the entertainment with reading. HTML5 flipbook brings very smooth access of digital reading on user's android pad by slightly tapping.
Anyone interested in this news topic can also continue to learn more on:
Mobissue's YouTube Channel
Mobissue on Twitter
About Mobissue
Headquartered in Hong Kong, Mobissue Software Co. Ltd is the global leader in HTML5 digital publishing software for creating mobile content. Improving on the traditional PDF publishing model, Mobissue has developed a cutting edge interactive HTML5 mobile publishing platform that doesn't require a single line of coding for developers and publishers. With over 1 million users in over 50 countries, Mobissue is truly a world leader in digital publishing.