Mobissue – Innovative Flip Book Maker Offers Great Reading on iPhone
Industry: Technology
Mobissue shows the different way of e-book reading by inventing their flip book. Reader can read any magazine, news, book by using Mobissue's flip book on their iPhone.
Hong Kong, China (PRUnderground) November 6th, 2015
Mobissue, the producer of HTML5-based flip book maker has offers a new the way of reading on iPhone. It gives the freedom to the digital readers to enjoy the reading without any application or download process. Read without any e-book reader app on iPhone, reading with entertainment, easy to access every favorite book or magazine. All of this is the main enjoyable feature. It offers the smoothest way of digital reading with a wide range of options for the reader. 
It's not a rocket science to download an e-book from the internet and read it by using an e-reader on any iPhone. User needs an e-book reader to read the e-book.  Modern iPhones give many options to do these types of activities. But user has to download new e-books every day. At the starting of mobile phones modernization all of this was very attractive and easy options for all e-book readers. But now, time has changed with Mobissue, the modern flip book maker.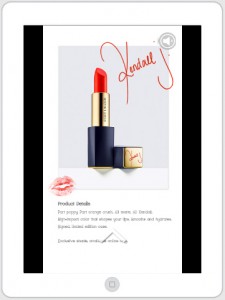 Mobissue, the innovative flip book maker makes all these things a story. User can get a broad range of options for reading an e-book. Readers can read any magazine, news, and book by following its http link on their iPhone. It allows the readers to get their best content on their iPhone by scanning a QR code. So, now it's easier to find out the favorite book or magazine. Readers can start their reading by giving some slightly touches on their iPhone's touch skin.
Mobissue, the flip maker also delivers multimedia content with their flipbook. Reader can enjoy the reading with more innovative and easy way by the compatible multimedia contents on their iPhone. It's also deliver perfect content on user's iPhone. The content will be changed and resized depending on the user's iPhone. So there is no matter of unsupported format like before. Without any complication, it's easy and intuitive on any mobile device.
For more information, check out YouTube channel – Mobissue.
One can also learn more advantages of Mobissue by comparing it with flip book maker on Issuu.
About Mobissue
Headquartered in Hong Kong, Mobissue Software Co. Ltd is the global leader in HTML5 digital publishing software for creating mobile content. Improving on the traditional PDF publishing model, Mobissue has developed a cutting edge interactive HTML5 mobile publishing platform that doesn't require a single line of coding for developers and publishers. With over 1 million users in over 50 countries, Mobissue is truly a world leader in digital publishing.