Mobissue brings Flipping Book to Android Tablet with Rich Media
Industry: Computer Software/Services
Android tablet users are all up to experience an incredible digital publishing environment after Mobissue added richer HTML5 media to its flipping book.
Hong Kong, China (PRUnderground) November 10th, 2015
At this time when majority of marketing is targeted on mobile devices with an objective to tap a larger market segment, Hong Kong based company Mobissue has created real sensation by adding rich media features to its flipping book which is best compatible with Android tablet. Soon after this information hit the digital publishing world, company website has got trafficked by Android tablet users and online marketers to check how these enriching HTML5 media features would add fresh perspective to their digital content.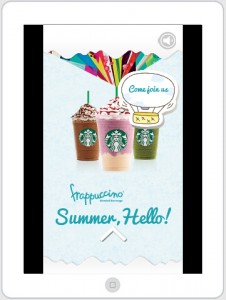 It should be worth a mention here that Mobissue has designed and developed the most incredible software which is prominent for PDF to flipbook conversions. This software possesses multiple media rich features which greatly benefit the mobile environment. Given to note that the number of people using Android tablet is exceedingly high now, this development by Mobissue is marked as significant.
Company's software designer and head of department calls it an accomplishment of technology. She says, "There is vast potential for digital publishing to contribute in marketing. Sideways, there is also enormous scope for software designers like us to add and augment the software with newer features. Now with novel inclusions, our flipping book's HTML5-based media characteristics have got more presentable and impressive than before. Also our software now has most promising PDF to flipbook transformation and industry's best compatibility with Android tablet. With the fresh bunch of features, our flipbook software has become one of its kinds!"
The company Mobissue relentlessly works for the betterment of its software and is committed to enhance the reading experience by manifolds not only for the Android tablet users but also for other mobile device users. Mobissue has its headquarters in Hong Kong where a large team of committed software designers zealously works.
Anyone interested in this news topic can also learn more advantages of Mobissue by comparing it with flipping book on Issuu.
One can easily learn how to operate the software by watching tutorial video of Mobissue on YouTube.
About Mobissue
Headquartered in Hong Kong, Mobissue Software Co. Ltd is the global leader in HTML5 digital publishing software for creating mobile content. Improving on the traditional PDF publishing model, Mobissue has developed a cutting edge interactive HTML5 mobile publishing platform that doesn't require a single line of coding for developers and publishers. With over 1 million users in over 50 countries, Mobissue is truly a world leader in digital publishing.