Meg Whitman – HP Customer Service Fails Consumer
Industry: Hewlett Packard
Meg Whitman and Hewlett Packard are plagued with problems. It is time she looked at part of the reason why. Read my terrible customer service experience.
New York, NY (PRUnderground) December 19th, 2012
Usually I will not write so negatively about a company. However, what happened to me the last two weeks with Hewlett Packard has been so incredible, I had to share it with the world with hopes that Meg Whitman would read this.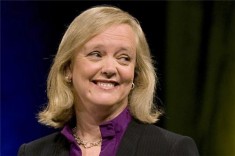 Meg Whitman consider this an open letter. Your company is going through hard times like many other companies. You have laid off thousands of employees. You and your team have been coming up with ideas to get the company rolling again. You need to look at what is happening with your customer service, your guidelines and your company policies.
Here is what I went through when I tried to purchase a computer.
On December 11, 2012 my company told me I should order a new computer with any company I wished to order from. There was no budget. Just get a good laptop that works for me. I have always owned an HP laptop so naturally I decided to go with an HP again. Little did I know it would become a nightmare.
I went to the HP website to purchase a laptop computer. After looking at the many models available, I settled on the HP ENVY dv6t-7200 Quad Edition Notebook PC. Using my companies credit card, I filled out all the required information. The billing information was under my companies CEO name and the shipping address was under my name. This is something I and many other people do on a regular bases. Very simple yes?
On December 13, 2012 I received a letter that started with this: "Thank you for your recent order with HP Home & Home Office Store. We regret that we are unable to accept it at this time." I was a bit perplexed as to why they would decline my order. I called the number they provided in the email and was told it was just a security measure. They needed to ask a series of questions to verify the owner of the card made the purchase. Whew!! This part they got right. I would not want anyone making a big money purchase with my credit card unless they passed a security screening. We passed with flying colors and they said my order was now verified. They did however get one part wrong… The email should have read: "We need to verify your credit card purchase. Please call"
On December 17, I received another email that read like this: "My name is Brittany and I am writing in regards to the order, H********, which you recently placed with HP Direct. According to my records, you have spoken with our verification team; the final step required is for me to finalize the order". I called the number and once again I had to give them my credit card number. At this point, customer service was awesome. They explained why I had to give them my card number again. Once I gave the customer service rep the card number, he told me they would have to redo the entire order. I did not understand why they would have to redo the order if all they originally need was to verify my original order. This is where it started getting messy. Why could they not pull up my original order and reactivate it? If all they needed was verification, why cancel my order?

I had used a discount coupon which had expired. because it had expired, they said they would have to credit the difference to my credit card. This to me was ridiculous. All they had to do was generate a new promo code for a one time discount. Here is a technology company with no technology to issue not only instant coupons but reactivate my order without having to start again.
This ordeal was so long that I will skip to the best part. When I finally straightened it all out, I stressed the shipping information was different than the billing information. I gave them my shipping information again just so they do not screw it up. They even read it back to me. This is standard procedure with any company. Billing address can be different from shipping address.

Eventually I got an email with the order confirmation. I was stunned to see they had the wrong shipping information. I called customer service and I was told there is nothing they could do about this. Really!! Their policy states: "Once an order is submitted, it cannot be changed. Even if it had the wrong shipping address". She said for security reasons, they could not change the order. The woman stated anyone can call to change shipping information which could lead to a scammer having the order shipped elsewhere. I totally understood. What I did not understand was why if they have my information which I gave to them, they cannot ask me security questions as they did when I verified the order. The woman said, they cannot do this. Once again….so much for technology. She then transferred me to a resolution specialist to cancel my order.
Way to go HP, you are in a financial crises and instead of solving the problem, you right away want to cancel my order which was over $1,000. I explained my problem to the so called resolution specialist and she said: "if you are not satisfied with the order, I will cancel it now" At this point I told her I would deal with this another way and hung up on her.
Now come on Ms Whitman. Do you not see what is going on here. Apple is successful because they deal with a customer issue an d work to resolve it. If this was my company, it would be unacceptable behavior. You need changes in the way you process your orders. You also need to retrain your customer service representatives.
I know I will not get it, but I would personally ask you Meg Whitman or any other management officer to either call me or apologize to me and correct this issue. This would be a step in the right direction.
Respectfully,
Alex Miranda
About