Mardirossian Facial Aesthetics Offers Special Pricing on Kybella – For One Evening Only!
Industry: Medical
Mardirossian Facial Aesthetics will be offering a special price promotion on its Kybella treatments for one evening only – on March 3.
Jupiter, FL (PRUnderground) February 23rd, 2016
Many people who have double chins are looking for non-surgical procedures that will be able to address the problem quickly and effectively. Kybella is a treatment option that is highly effective and this practice will be hosting a Kybella Special Event on Thursday March 3 from 6:00-8:00pm, whereby additional information will be made available regarding this treatment and a range of other neck rejuvenation options as well.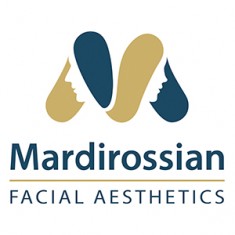 The Kybella injections work by actively destroying the cells around the chin and neck area where excess fat accumulates. After the treatment has been performed, fat can no longer accumulate under the chin area again, and the treatment results can be expected to last for many years.
This event will be taking place at the practice, and complimentary consultations will be available with Dr. Vartan Mardirossian, who is a surgeon at the practice. In addition, special pricing will be made available to anyone who would like to have Kybella injections administered at any time between now and May 13 in order to take advantage of special rebates.
Mardirossian Facial Aesthetics performs an extensive range of treatments on patients each year, including facelifts, rhinoplasty, dermal fillers, Botox, otoplasty and many more.
Anyone who would like to RSVP in order to reserve a space at this event or who would like to obtain further info about the available procedures and services at the practice can do so here: http://palmbeachplastics.com/kybella-treatment-special-event/
About Mardirossian Facial Aesthetics
Mardirossian Facial Aesthetics in Jupiter Florida, specializing in facial cosmetic surgery including facial feminization. Please visit our website http://palmbeachplastics.com for a free consultation.