Mardirossian Facial Aesthetics in Jupiter, FL Discuss the Recovery Time for a Facelift
Industry: Medical
Mardirossian Facial Aesthetics discusses the recovery time that is required for patients who have facelifts performed.
Jupiter, FL (PRUnderground) November 20th, 2015
For the thousands of men and women who opt to have facelift procedures performed each year, there are many more that are hesitant to take this important step because they are under the impression that their recovery time will be too long. This has resulted in Dr. Vartan Mardirossian from Mardirossian Facial Aesthetics compiling a short video in which he explains that the average recovery time for a facelift procedure is usually no longer than about 7 days to 2 weeks at the most.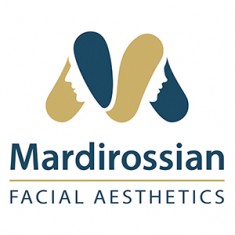 Dr. Mardirossian is a Jupiter plastic surgeon who performs numerous mini and regular facelift procedures each year, which has helped improve the self-esteem of these patients tremendously. In the video, Dr. Mardirossian goes on to explain that patients will need to wear a dressing for the first 24 hours after having their facelifts performed, and stitches will normally be removed after 7 days. Thereafter, he provides them with clear post-operative care instructions.
The Jupiter plastic surgeon further informs patients that they will be able to start going out in public and getting back to their normal routines within 5 to 6 days after having the surgery, provided that no strenuous activities are going to be performed. Follow up calls are made to all plastic and cosmetic surgery patients as well, to ensure that they are recovering as expected afterwards.
Anyone who would like to obtain further information about having facelifts or other cosmetic surgery procedures performed can do so here: http://palmbeachplastics.com/face-neck-lift-surgery/.
About Mardirossian Facial Aesthetics
Mardirossian Facial Aesthetics in Jupiter Florida, specializing in facial cosmetic surgery including facial feminization. Please visit our website http://palmbeachplastics.com for a free consultation.