Mapline Web Map Software – Helping Companies Build Innovation Culture
Industry: Technology
An innovation culture helps to fine-tune the companies with their marketing strategies and business plans. For sure success, start using free mapping tools from Mapline.
Illinois (PRUnderground) January 29th, 2015
How important is innovation? An article in Business Insider once mentioned that companies needed innovation – or die. In the simplest explanation, innovation is the center of the culture. Quality products and services are no longer sufficient to keep up with the stiff competition. Building an innovation culture is vital to achieve business goals.
One of the ideas behind the development of Mapline, a web map software, is to help organizations to innovate through the better use of data. It is a one-stop site for organizations and startups that are looking for more ways to achieve innovation culture through the use of data analysis and map visualization. It offers free mapping tools to capture ideas and insights in half the time.
Where does Mapline steps in to be used for innovation?
Define Innovation for the Culture
Each organization has its own unique definition of innovation and how it relates to their business. The first task for companies is to define innovation – what's the goal and how they can accomplish that. If the goal is clear, the entire organization will be moving in the same direction. As a provider of free mapping tools, Mapline makes it easy for enterprises to monitor their business real time. Enterprise account makes it possible for companies to assign 2 or more account users. They can update their data anytime. Address locations data will be automatically uploaded to their account and to their maps. When data is analyzed by the core group, innovation will be cultivated in their culture.
Enhancing Communication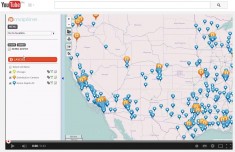 The convenience of sharing maps easily to staff members, sales team members, and  customers and clients produces great results. Since maps are great data visualization, decision makers can use the information once they receive the maps.
Studying the Market
To be innovative, Mapline offers heat mapping services using territory sets. Subscribers can plot their address locations and then overlay a territory set. They can choose from a wide array of territories (local and international). When the heat map visualization is generated,  Heat mapping allows the users to instantly detect how the business fare in different areas based on the data they input. Heatmaps can showcase location density, sum or sales, or average of sales. This tool is beneficial in studying market. It answers the questions like which areas are successful and which needed more focus, why these areas receive the least customers, and other factors.
Being innovative helps organizations to fine-tune their marketing strategies and business plans to reach their goals. For sure success, start using free mapping tools from Mapline. Visit Mapline now to check out all its mapping features to help build innovation culture.
About Mapline
Mapline develops tools to transform analysis into a visual experience. It's mapping technology is one of the most powerful ways to visualize data from Excel spreadsheets to optimize logistics, enhance market planning, identify growth opportunities, or mitigate market risks. Mapline leads in data simplification and presentation and is committed to delivering the tools businesses need to outpace competition.