Lisa Moulden Announces Release of Presidential Souls
Industry: Book Promotion
Reiki Master reveals results of paranormal psychological analysis on former U.S. presidents in new book
ELLICOTT CITY, MD (PRUnderground) December 2nd, 2015
Lisa Moulden is excited to announce the release of her new book, Presidential Souls, which delves into a paranormal psychological analysis of the former, deceased U.S. presidents and two more individuals using a Hat reading tool.
Moulden is a graduate from the University of Maryland and a Reiki Master who attributes her strong connection with the nation's Capitol as a conduit for success when it came to connecting with the former presidents.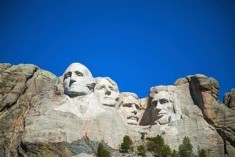 In Presidential Souls, Moulden describes her connection with 40 of the former presidents. She says that everyone wears a Celestial Hat because everyone has a soul, which is different from an aura. Moulden uses these Celestial Hats to learn about the nature of the soul. By performing a paranormal psychological analysis on the former presidents, she finds that one former president is a dark soul, others are funny, and others are heartbreaking. They've passed along messages that Moulden shares in her new book.
"They have critical messages that must be heard before the next presidential election. They are united in their belief that all their hard work has been undone and they cry out to us with a united message. That's the brave part – do you really want to know what they have to say?," said Moulden.
According to Moulden, each president wears a Celestial Hat and it shows his unique personality. These hats are suited perfectly to each president's soul, and by reading each president's Celestial Hat and personality, new revelations have been brought to light. All of these revelations can be found inside Presidential Souls.
A recently released video explains more about Presidential Souls.
Moulden has launched a crowdfunding campaign on Publishizer to raise funds and awareness for Presidential Souls. Through this crowdfunding platform, readers and even publishers can support the book by pre-ordering Presidential Souls. Those who pre-order will also receive the Celestial Hats of the living presidents and presidential candidates, including highly controversial Hats. The campaign can be found at https://publishizer.com/presidential-souls/.
More information can be found at http://presidentialsouls.com/.
About Lisa Moulden
Lisa Moulden is a graduate of the University of Maryland and Reiki Master who has channeled her connection to the nation's Capitol into her newest book, Presidential Souls.