Let Subscription Management Software Handle the Invoicing
Industry: Business
TRACT by Transverse helps Businesses Manage Pricing and Terms for Recurring Charges
Austin, TX (PRUnderground) December 27th, 2012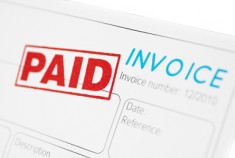 Manual subscription billing can be a significant drain on operational resources and can limit a businesses' ability to grow rapidly. Not only is the process time-consuming, there's huge potential for error. With TRACT subscription management software by Transverse, you can rest assured knowing that invoices are accurate, delivered on time, and paid according to defined rules.
Subscription invoices are tools for personalized communication and effective marketing, and are often the most and sometimes only recurring interaction with customers. Businesses that use TRACT for their subscription management software can get ahead of invoices and improve the customer experience with a timely and accurate billing system in place.
TRACT generates customer-specific invoices based on available templates. In addition, customer-specific templates can be created. Subscription invoices can be distributed via email using TRACT email distribution, or saved as PDF files for printing and mailing, or online viewing purposes.
Along with subscription management and invoicing, TRACT can complete the transaction with payment processing. TRACT includes several payment processing options: automatic payment processing, manual payment processing, and recurring or one-time payments.
TRACT Billing payment methods include:
·         Credit cards
·         Debit cards
·         ACH transactions
·         Check payments
·         PayPal payments
TRACT is integrated with top payment processors like Authorize.Net, Chase Paymentech, CyberSource, FirstData, and PayPal. Lockbox files can be imported for any incoming cash or check payments and assigned to the corresponding invoices. In addition, TRACT is PCI DSS level 1 compliant and ensures full security and encryption of your customers' financial data.
About Transverse
Transverse was founded in 2008 by billing experts who saw an opportunity to make sophisticated billing capabilities available to more businesses. TRACT Billing from Transverse is the only all-in-one activity-based billing platform that can meter, rate, and bill based on customer behavior. Unlike basic subscription or expensive legacy billing systems, TRACT provides a simple solution to complex billing challenges while empowering companies to engage with customers and rapidly monetize the launch of new products and services. Learn how TRACT can help your business at http://www.gotransverse.com.