Layton Dentists, Felt Family Dentistry, Expand Initiative For Continuing Education Among Staff
Industry: Healthcare
Felt Family Dentistry in Layton proudly supports internal staff continuing education, celebrates tremendous growth.
Layton, Utah (PRUnderground) August 22nd, 2015
Since 2003, Utah's Felt Family Dentistry has led the way in providing exceptional, yet, personable dental services in Davis County. Continuing a family tradition, Dr.'s Jeremy and Dave Felt focus on providing high standards of quality and integrity. Their commitment to their patients and staff has paid itself back multiple times as the duo announce record growth for 2015.
Dr. David Felt comments on the office's practice of continued education. "Continued education is a big deal for us. We strongly encourage our staff, myself included, to keep learning and expanding our abilities in the field of dentistry."
The latest staff member to continue the team's education growth is Nikki, an assistant at the Layton dentists' location. Nikki was accepted into Weber State's hygiene program and will begin her two-year training towards the end of August, 2015.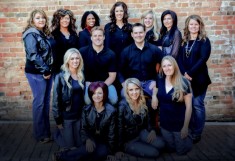 Such commitment to team building has proven to be a valuable asset to both the Roy and Layton dentist locations. Dr. Felt remarks. "Both of our offices have seen tremendous growth in the past couple of months. Typically, summers can be prone to cancellations and holes in our schedules, but both the Roy and Layton dentist offices have been steady and busy through the summer."
Dr. Felt attributes the steady appointments to repeat patients that enjoy the upbeat, positive atmosphere and staff, as well as them referring friends and family to experience the knowledgeable dentists and staff. He comments. "With further encouragement of our staff to embrace on-going learning and scheduled purchases of increasingly advanced in-office dental technologies, we have a lot more growth in store."
To learn more about the dentists at Felt Family Dentistry, their staff, or the team's services call 801-546-0007 or visit feltfamilydentistry.com.
About Felt Family Dentistry
Utah dentists for Utah teeth. Felt Family Dentistry uses the latest technology for effective dentures, root canals, porcelain veneers, teeth whitening, and emergency dental care.