Largest Global Dance Festival Announces Details of its 25th Anniversary Celebration
Industry: Performing Arts
Dance Excellence Celebrates 25 years of connecting cultures through dance.
California (PRUnderground) September 10th, 2015
Annie McQuitty, Artistic Director and Founder of DANCE EXCELLENCE, is proud to announce the details of the 25th Anniversary Celebration of DANCE EXCELLENCE, to be held March 27th through April 2nd 2016 at the Anaheim Hilton Convention Center in California.  DANCE EXCELLENCE is the largest global dance festival of its kind, spanning across international borders to include over 50 dance studios from Europe, Asia, North and South America, Australia and the Middle East.  The festival was recently praised by Dance Studio Life Magazine calling it, "Magic, …warm, inviting," and "just the right ticket for dance convention seekers."
For 25 years the festival has served as more than the typical convention for dancers, companies and their teachers. "The hallmark of DANCE EXCELLENCE is the spirit of camaraderie and acceptance that allows students to blossom," says, Annie McQuitty, Founder of DANCE EXCELLENCE.  "I love to see dancers connect as they perform not only Jazz, Tap, Ballet, and Hip Hop, but also in their traditional cultural dance styles. Boundaries and languages dissolve through the common love of dance and dancers gain international friendships for life!  They study, dance and grow together, it's tremendous fun!"
DANCE EXCELLENCE 2016 will feature appearances by prominent performers and over 30 hours of master classes.  The following teachers have been invited to participate in this anniversary  celebration; Stacey Tookey, Mark Meismer, Kathryn McCormick, Mark Goodman, Adam Parson, Keith Clifton, Ade Obayami, Bill and Robyn Brawley, The Young Americans, Gregg Russell, Anindo Marshall, Alex Little, Heidi Jarrett, Suzy Miller, Cody Green, Khalid Freeman, David Wilcox and Melissa Sandvig.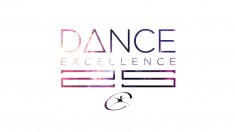 In addition, this year's special anniversary will be held at a new larger venue, The Anaheim Hilton Hotel, to accommodate the largest group of attendees in the history of the festival. As in years past, and always a favorite part of the week, dance studios will be honored during a special performance of their own at Disneyland as well as at International Performance Boards.
Although DANCE EXCELLENCE  is an invitation-only event, interested studio directors from around the world and the United States can apply for an invitation or receive information by emailing danceexcellenceLA@aol.com.  More information and video clips can be found at www.defestival.com, Facebook, YouTube and Twitter.
For press inquiries please contact
Brooke Robinson- Publicist
Robinson Communications
615.485.7705
brookert7@hotmail.com
About Dance Excellence
DANCE EXCELLENCE is the largest global dance festival of its kind, spanning across international borders to include over 50 dance studios from Europe, Asia, North and South America, Australia and the Middle East. The week long celebration includes the finest dancers and dance studios from around the world who come together to take master classes and workshops with the hottest teachers and choreographers in the Entertainment Industry. Dance Excellence was recently praised by Dance Studio Life Magazine calling it, "Magic, …warm, inviting," and "just the right ticket for dance convention seekers."